Hija-Hope is our sixth Havanese. We've welcomed her August 8, 2008 (she was almost 4 months old at that moment) after 9 days doggy- & housesitting at Nadine's in Vinkt. We've decided to adopt her. Hija-Hope is a daughter of Valter and Cara-mia mis Amores Pequenios, two adorable dogs.
Her name has two parts : « Hija » Spanish for « girl, daughter » and the English « Hope » because she had to be operated a few months later and we hoped that it would go very well! Hija-Hope (or « Hope » or « Hippy ») had a hernia avait une hernie on the belly and on the groin. Even though she is a smaller dog, she gets along very well with the other dogs.
Hija-Hope can amuser herself very well in the garden. She has also taken the education of the younger dogs like Mistica and Itala on her account :p. Together they can play very nice. Sometimes she hangs out a bit on her own, but Hope also loves attention and being hugged. September 28, 2008 we've started obedience courses. She learns quicky, but she is also very fast distracted. She also knows some Dog Dance tricks.
October 22, 2008 Hope (Hippy) has been operated. Everything went well :).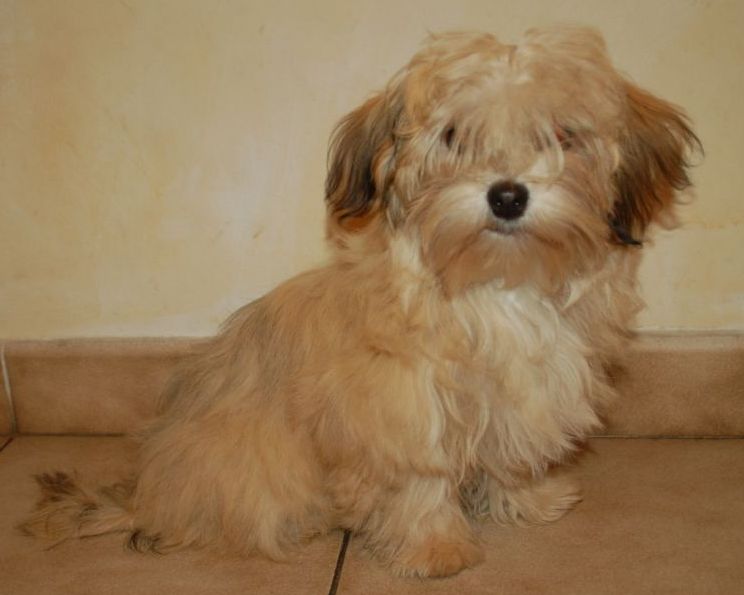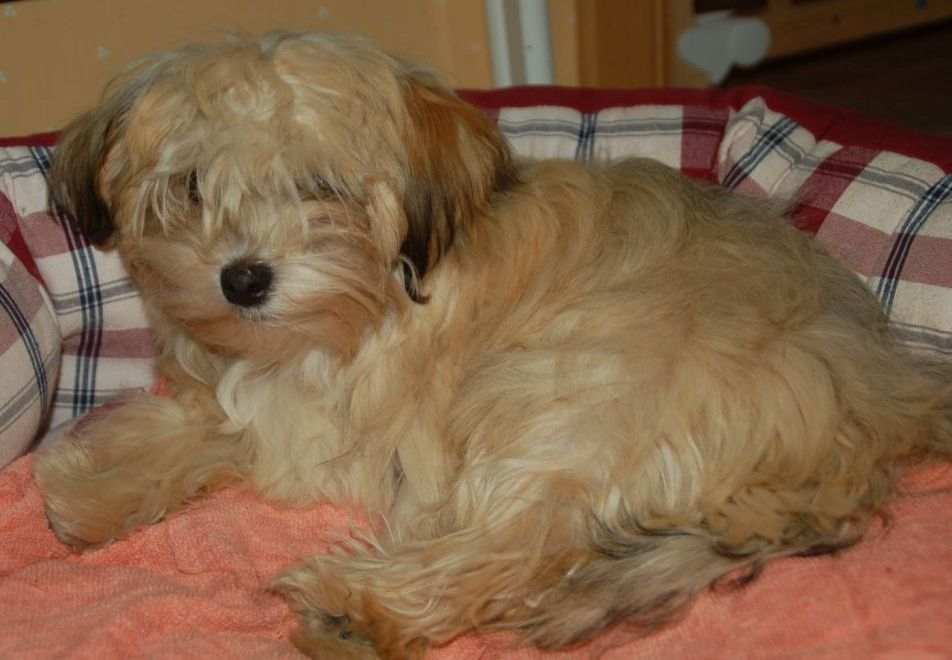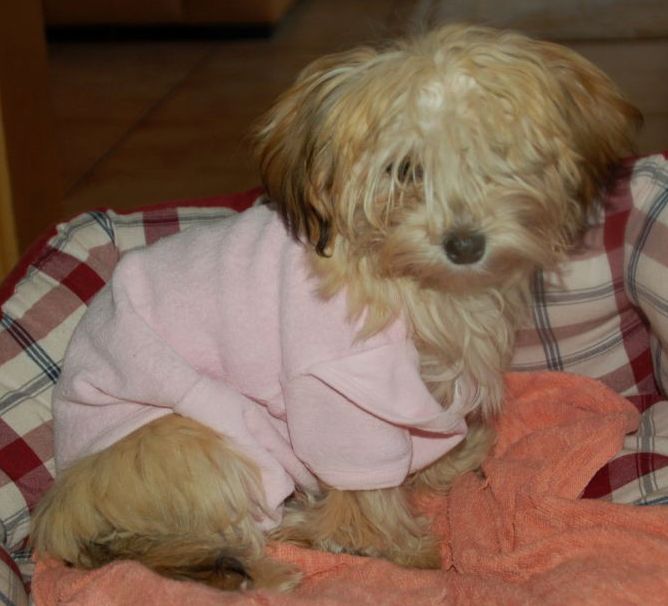 Hope 21/10/2008 21/10/2008 (day before operation) 22/10/2008 (after operation)
Photos:
http://picasaweb.google.co.uk/Felici.Animali/HavanezerHope