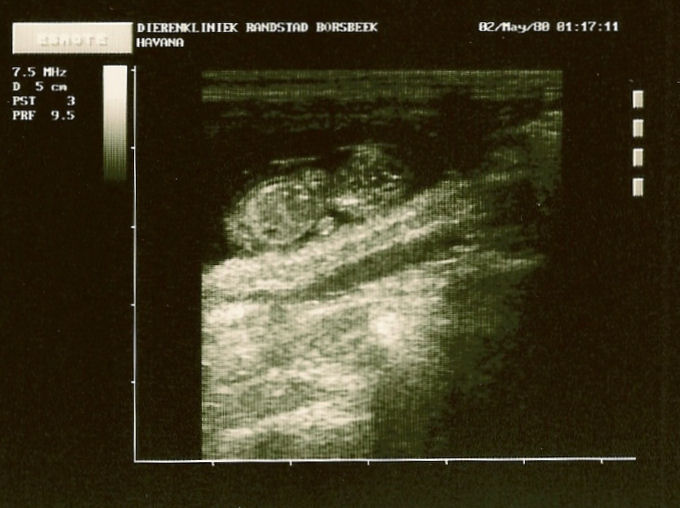 Iliano del Paradiso di Cani is our first own bred Havanese puppy. He was born on October 23, 2009 at 7.45 AM. MacKenzie La Cuba Cao is his father and MystykalSky's Chocolate Havana is his mother. We had prepared ourselves for a long time for the birth of our very first litter. On the ultrasound, taken the 30th day of the gestation of Havana, we could clearly see one puppy. It was only 2.3 cm. We could see its paws and its heart was beating very nice. Another puppy was a lot smaller and didn't make it. The rest of the pregnancy was pretty 'stressy' for us because we didn't know if the larger puppy would make it. We listened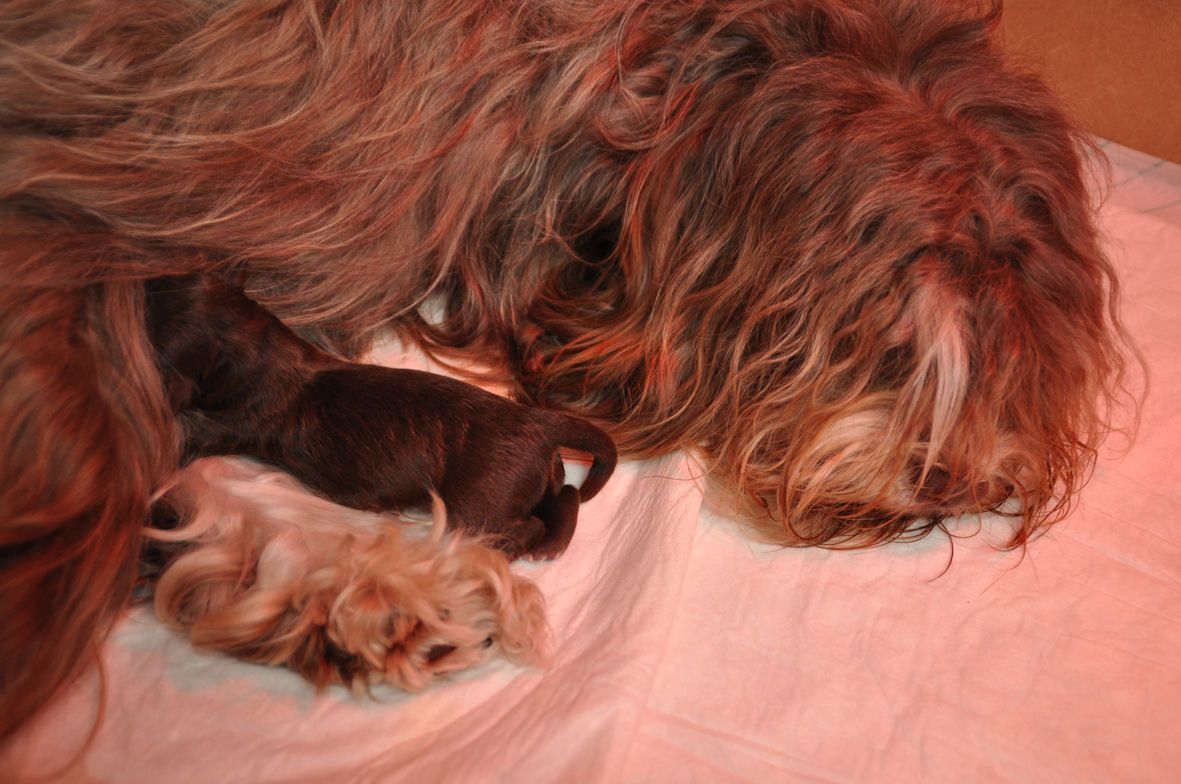 every day to its heartbeat with our stethoscope. We hoped it was strong enough to survive. And it did. On a Friday morning, a few days before the actual day we expected the puppy to be born, Havana gave birth to a very cute chocolate male. The birth went very easy. We called the little one 'Wonderboy' because he appeared to be a strong boy. It was evident for us that he would stay. He is our first male in the Havanese gang. A few days later we gave him the name Iliano. We were looking for an italian name, by preference ending on -o. The funny thing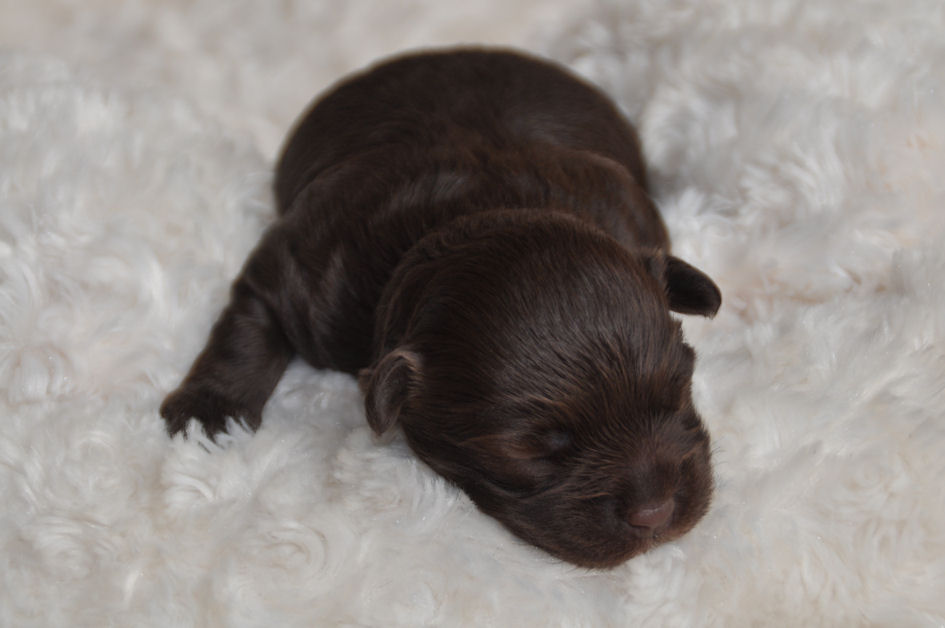 with this name is that all letters appear in our kennel name.
His mother Havana can only give the brown gene to her descendants (bb). We didn't know for sure if his father, a black pigmented dog, was also carrying the brown gene. This appeared to be the case because Iliano is chocolate (bb). His father has as a genetic code Bb. The roots are a bit lighter. The coat on the back is again a bit darker. It's typical for a Havanese to change colour/shades.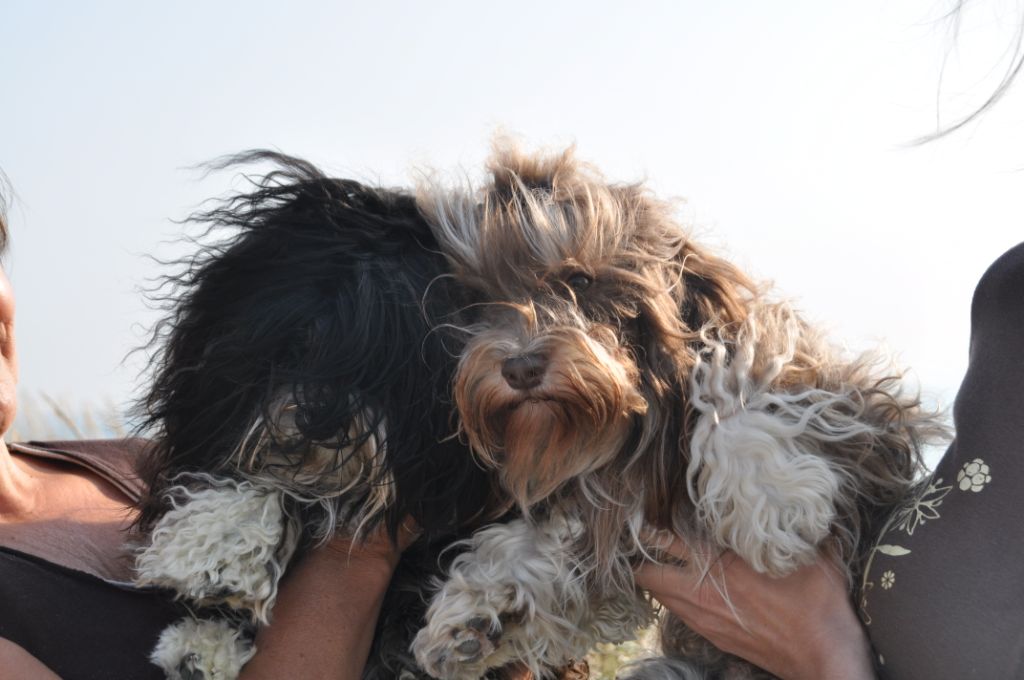 It's incredible to see the whole development of a puppy starting at day 1. It's a very special experience. Iliano became a very smart and curious Havanese who adores to eat. He is doing his best on the obedience training (since January 10, 2010 at the dog school) and we learn him while playing some dog dance exercises.
Iliano is a little brown bear! He is sooo cute! He has a temperament and he can be very wild, but he sleeps a lot too. He always want to be near us. He makes it very clear that he wants to be hold on your lap or in the sofa. With the other dogs he gets on very well. He dares to challenge them though.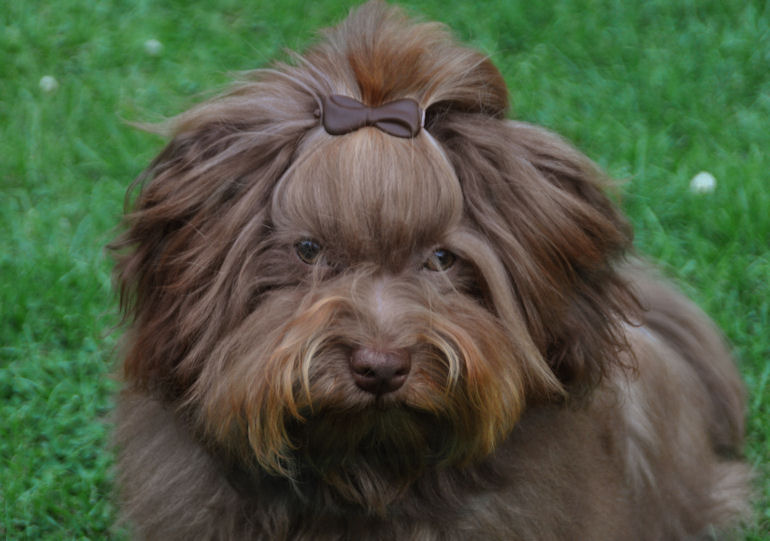 Iliano is a very calm Havanese who, despite the fact that he sleeps a lot, always has an eye on us and follows us everywhere from the moment we make the slightest movement. He has a lot of attention and he loves to eat. But that's a characteristic that several of our Havanese have. Retrieving toys is not his thing. He likes to play with his mother Havana. Like two lions standing on their hind legs they playfully hang in each other's hair. A characteristic he has of Havana is that he likes to use this paws when he is playing. Very funny. He also likes to play with Dolce. When she is sleeping, he likes to challenge her. When the other dogs are growling at each other in a playful way, he starts barking as if he's an arbitrator so that the others would stop fighting.
Around his eight months, Iliano started to lift up his pay to urinate (especially outdoors against the bushes). But he is not yet consistent. Iliano's coat is very nice and voluminous. He is a real teddy bear!
Iliano's birth card :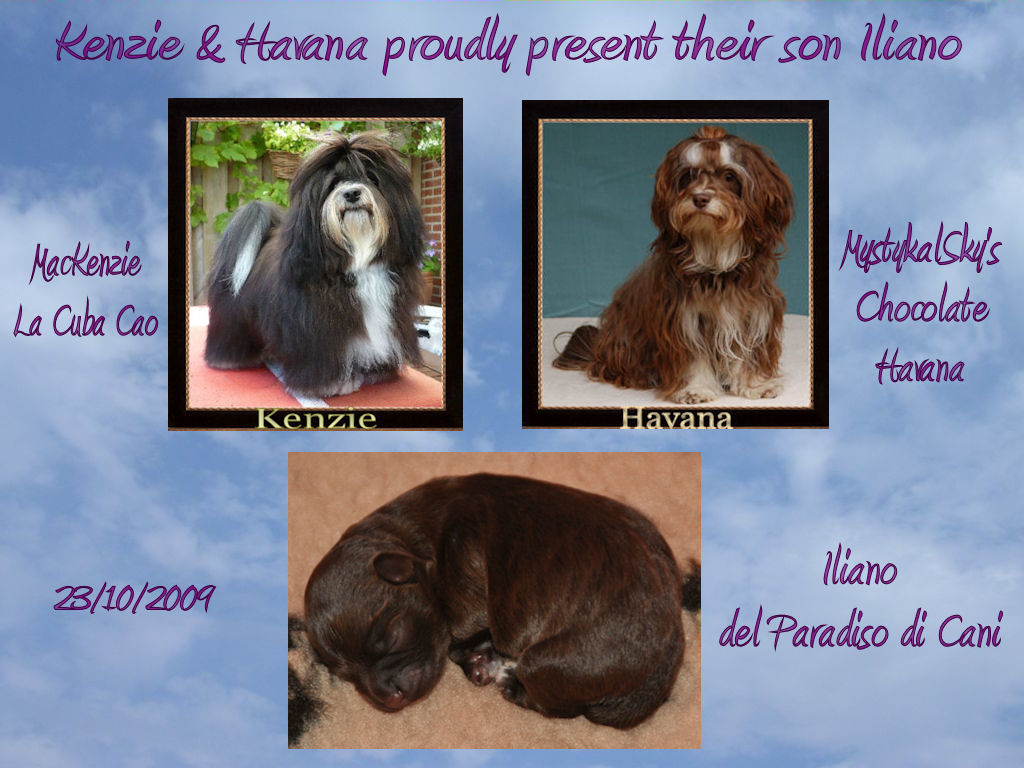 More info about Kenzie, Havana, breeding, gestation, birth, etc. can be found by clicking on these links :

Pictures daddy Kenzie Pictures mommy Havana
Breeding and gestation of Havana and birth of Iliano
Diary and Pictures and videos of Iliano
http://picasaweb.google.com/Felici.Animali/HavanezerIliano#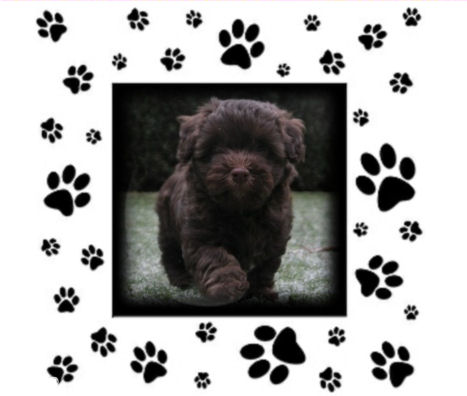 | | | | |
| --- | --- | --- | --- |
| 1 week | 4 months | 8 months | 10 months |
Photos from birth till 3 months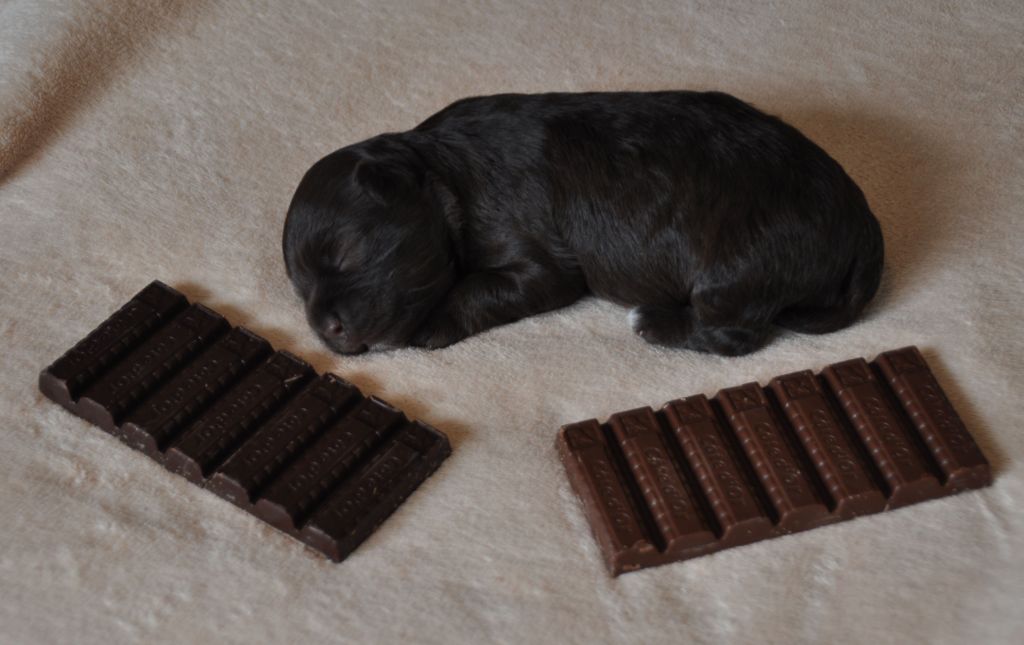 3 months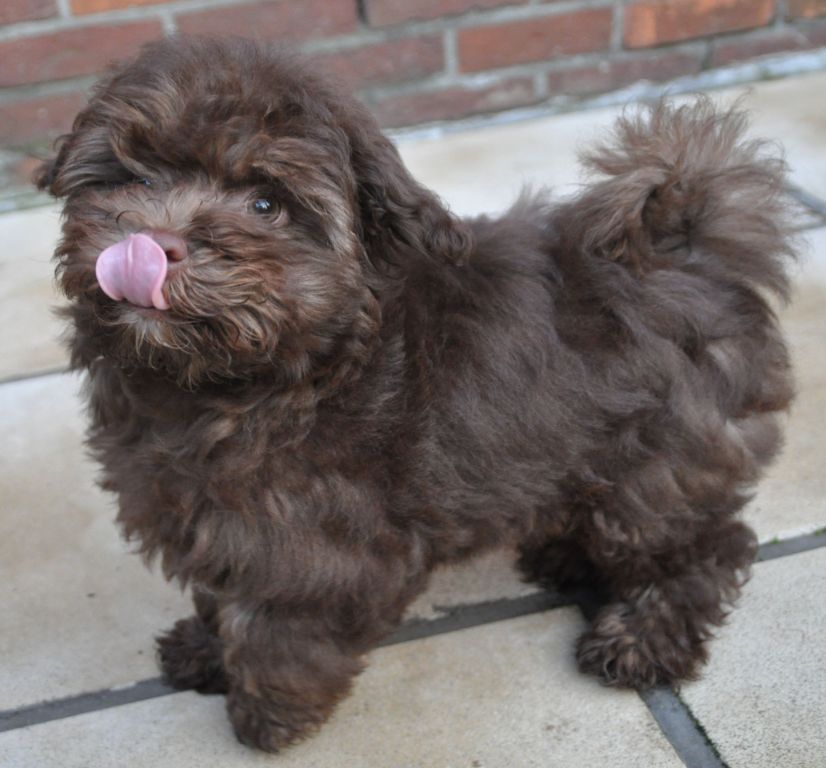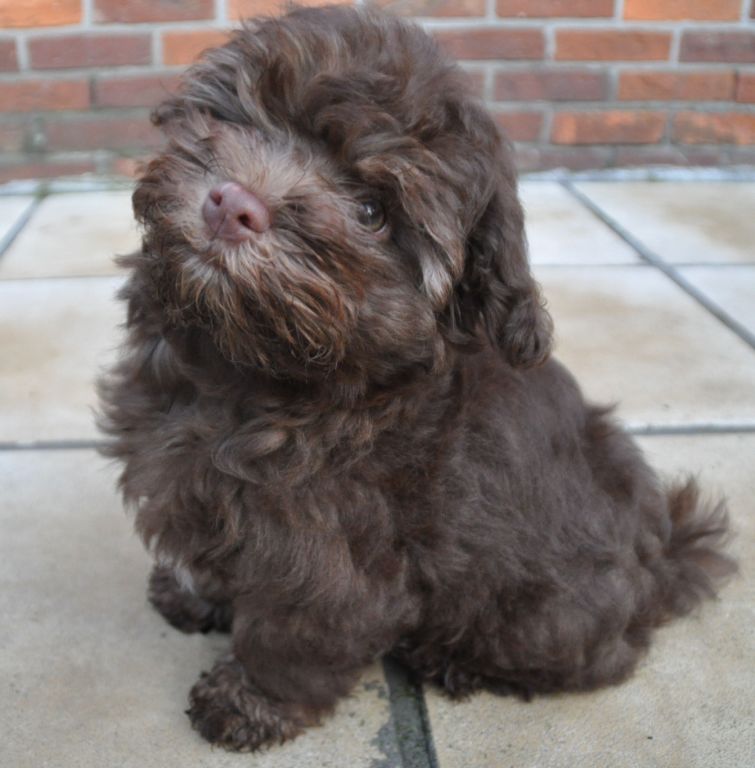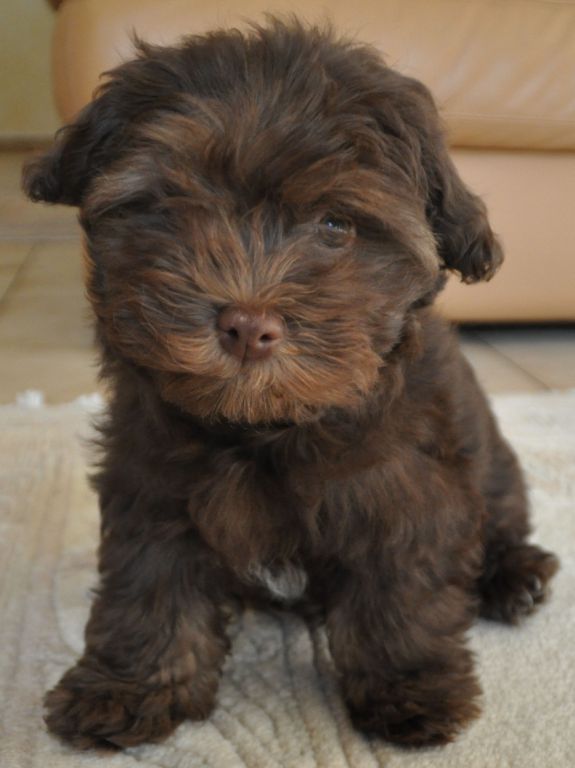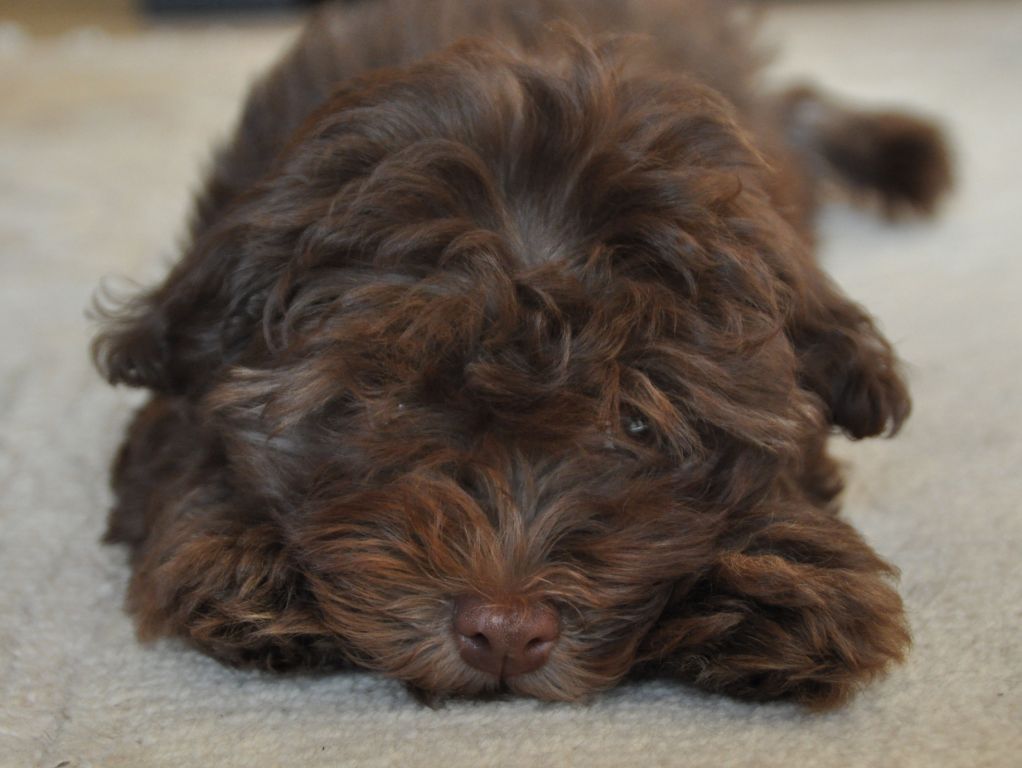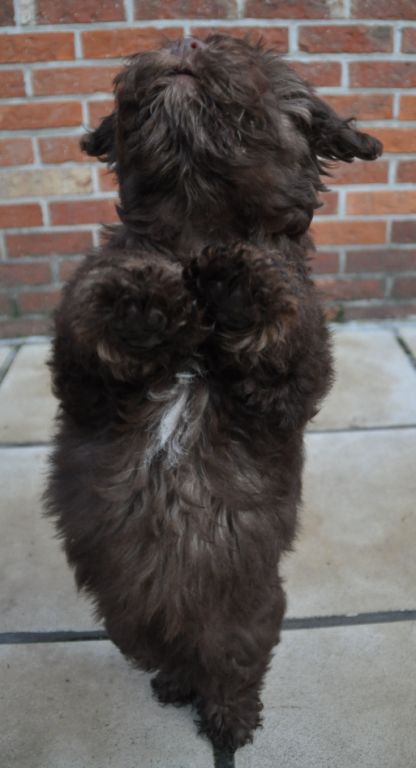 3 months and 10 days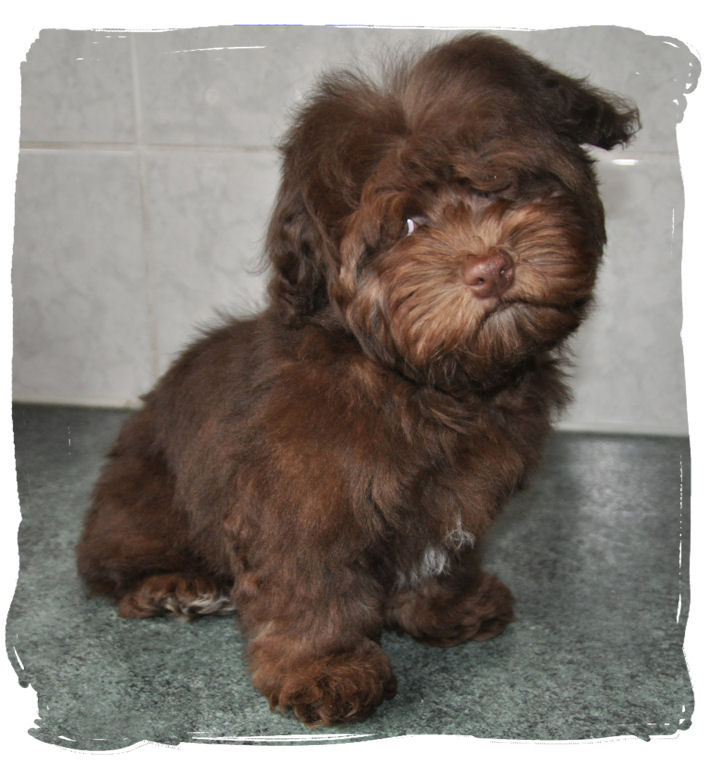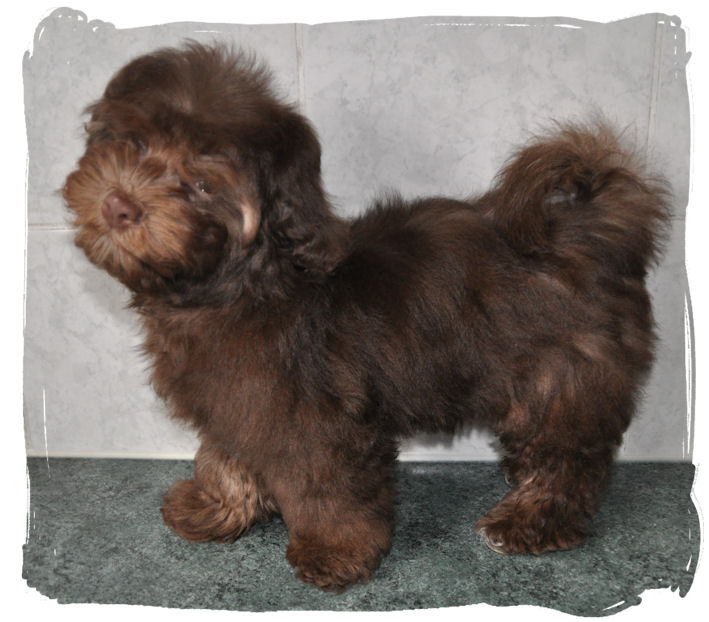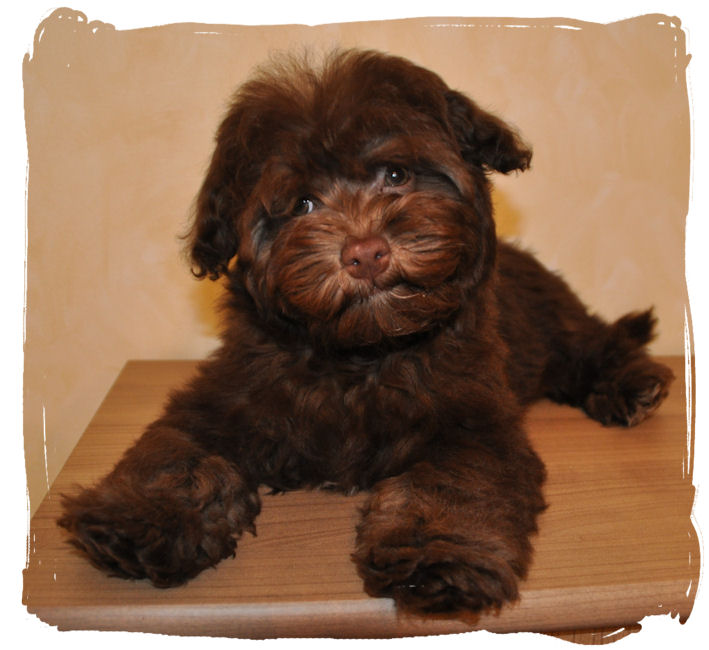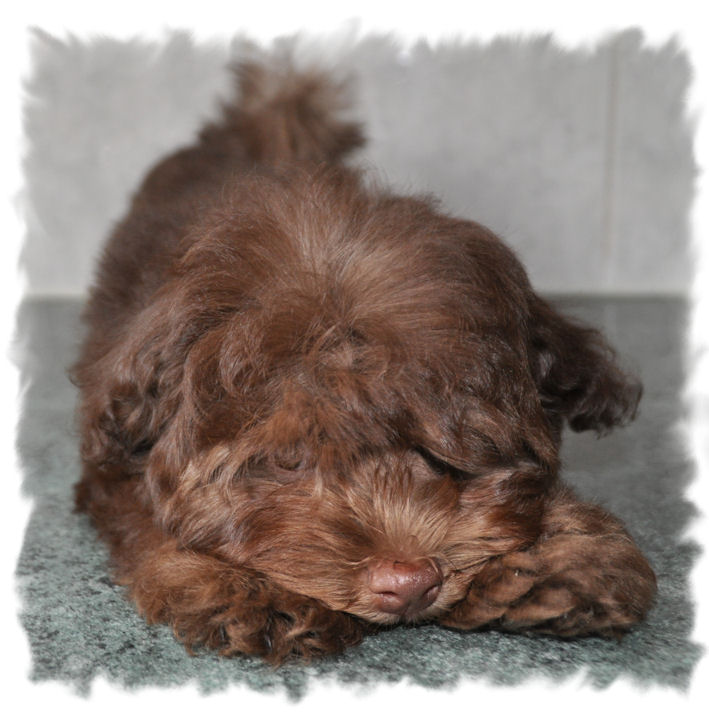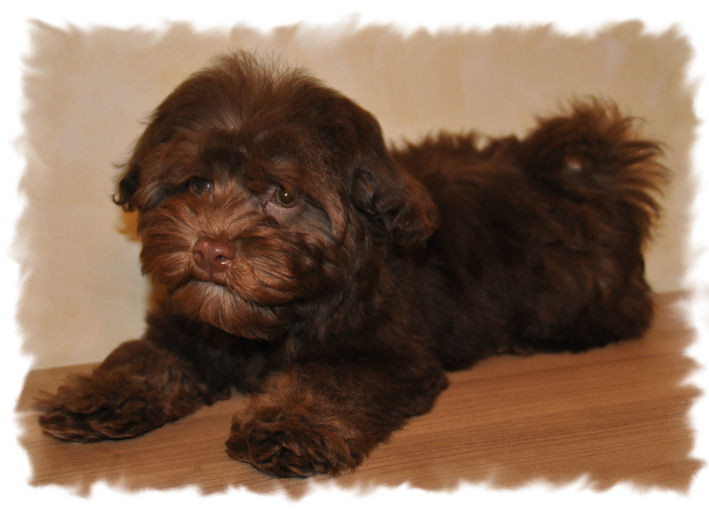 4 months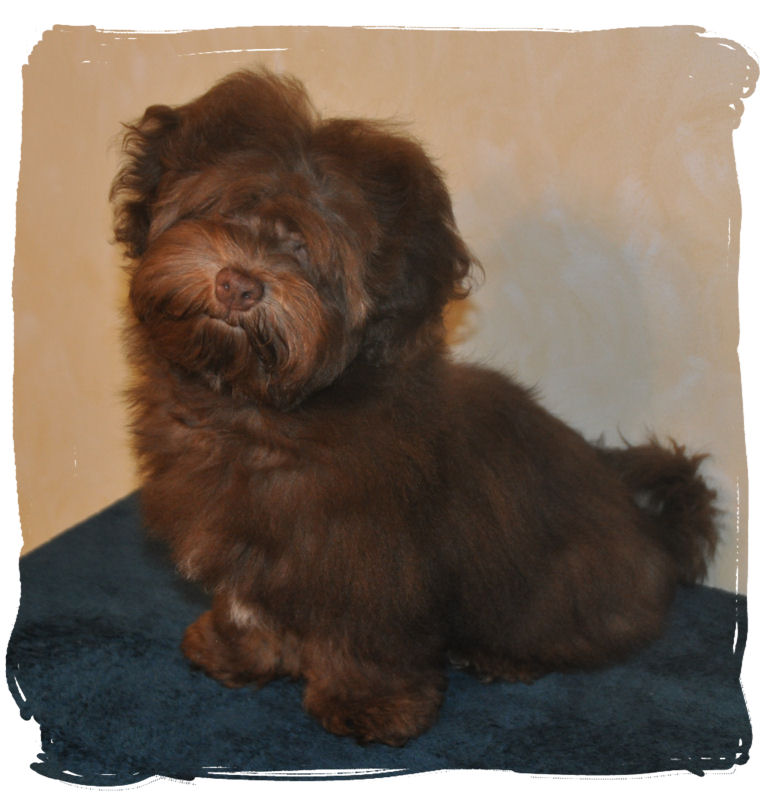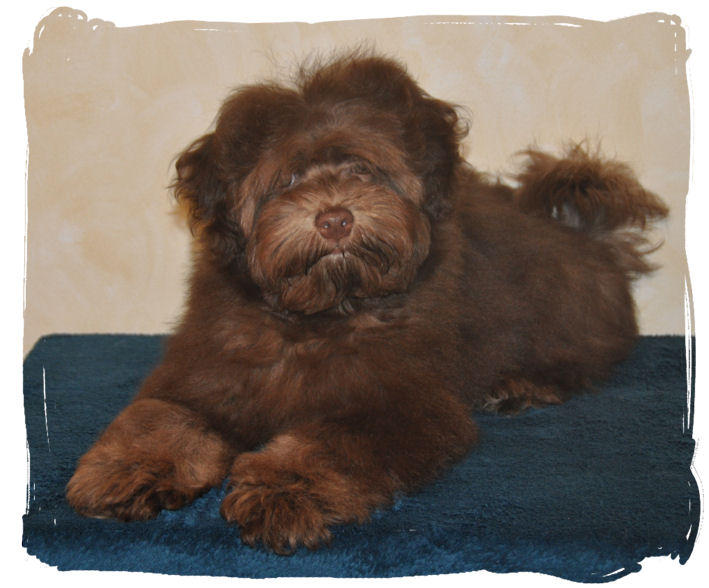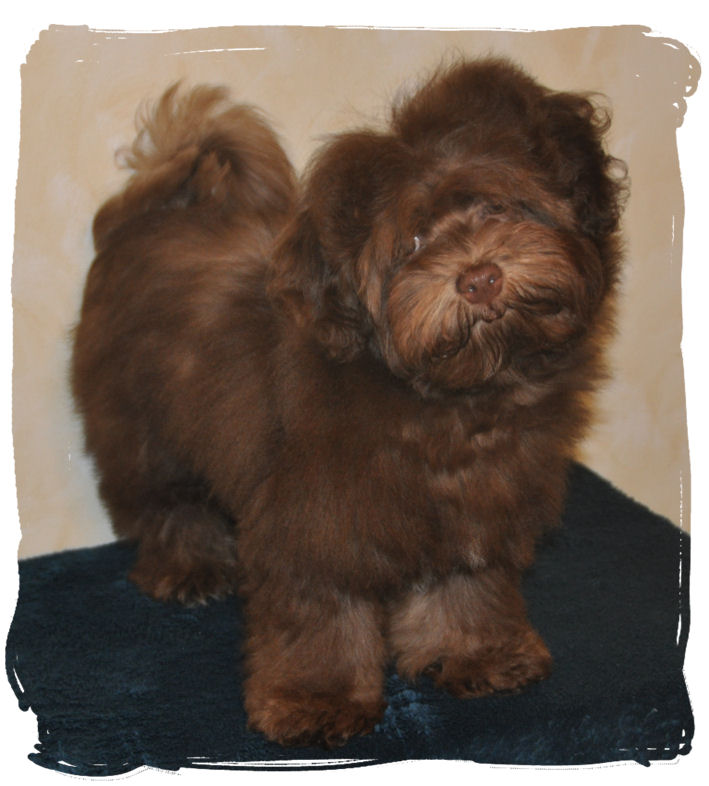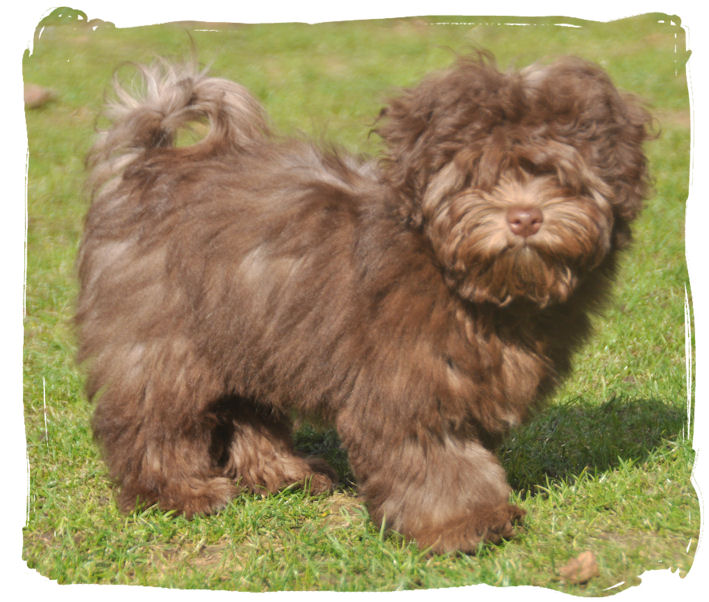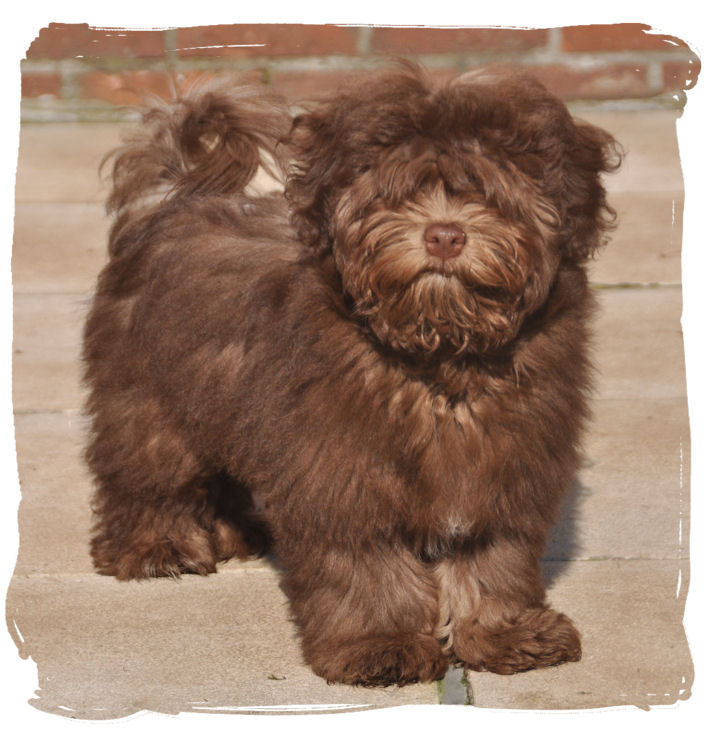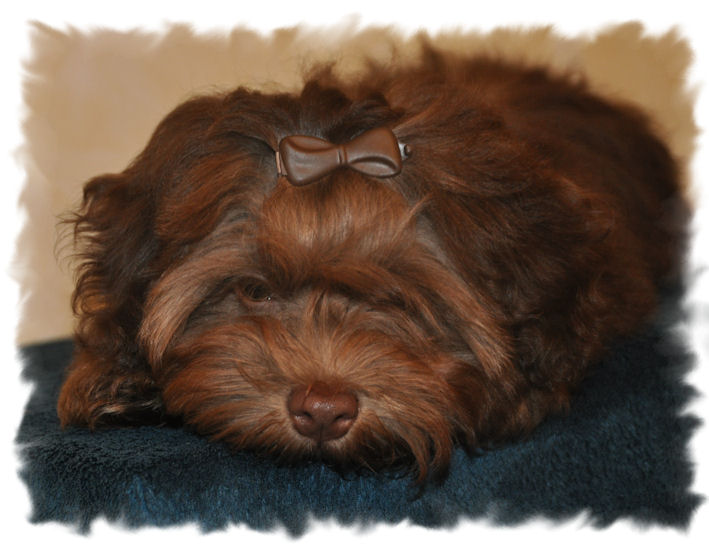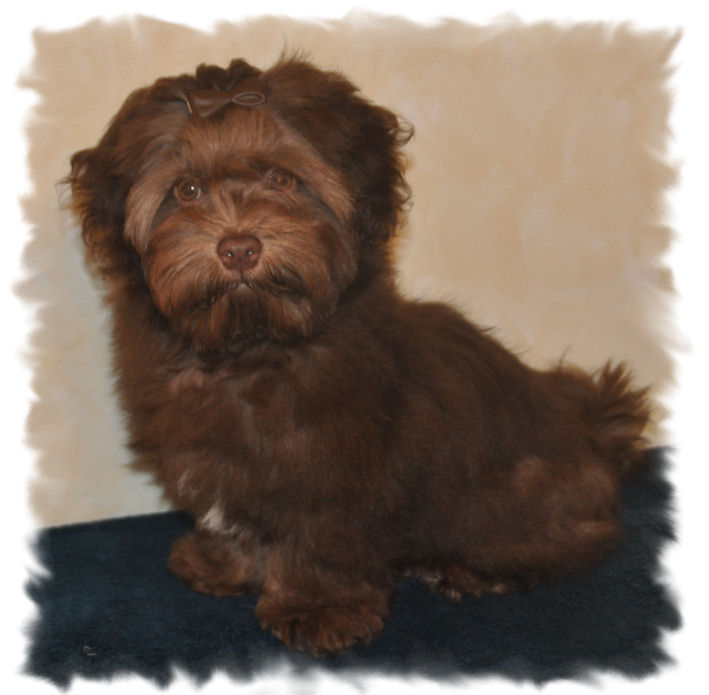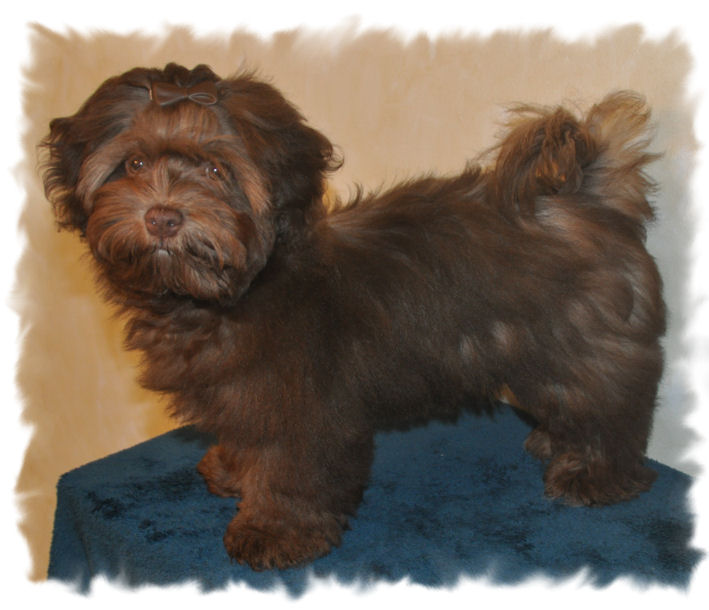 4 months and 3 weeks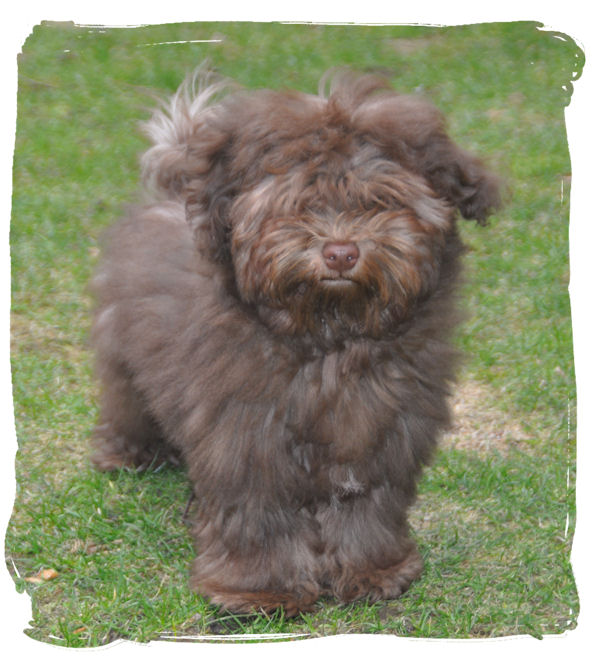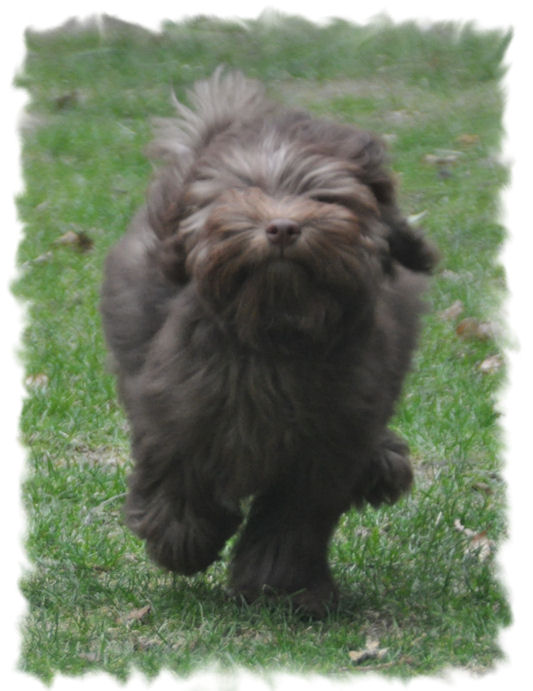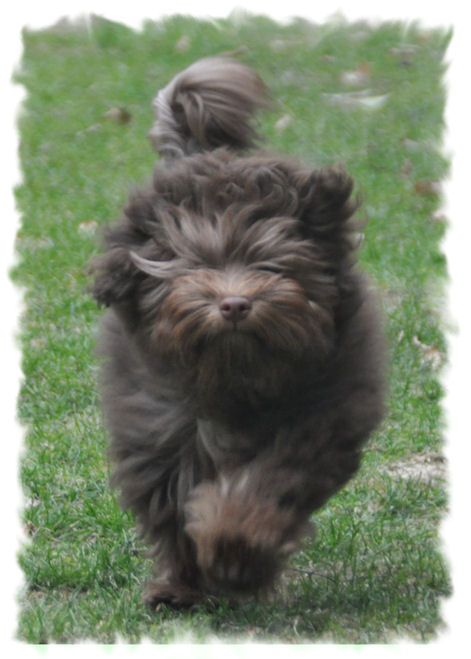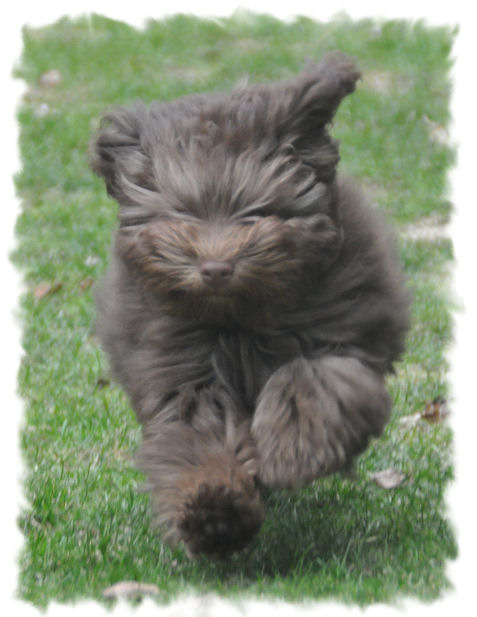 5 months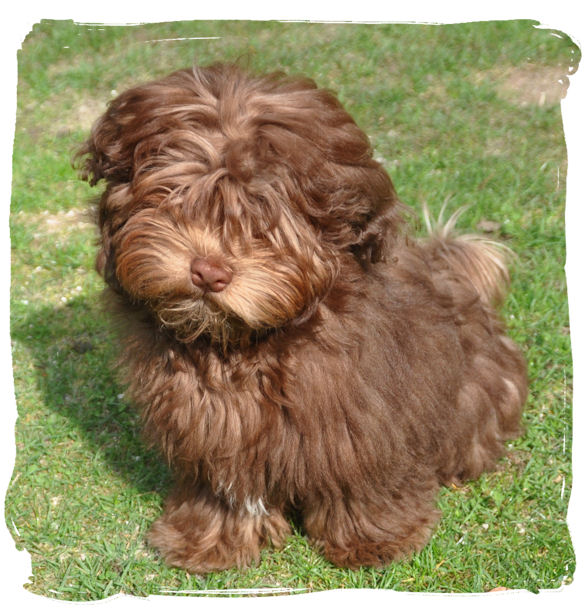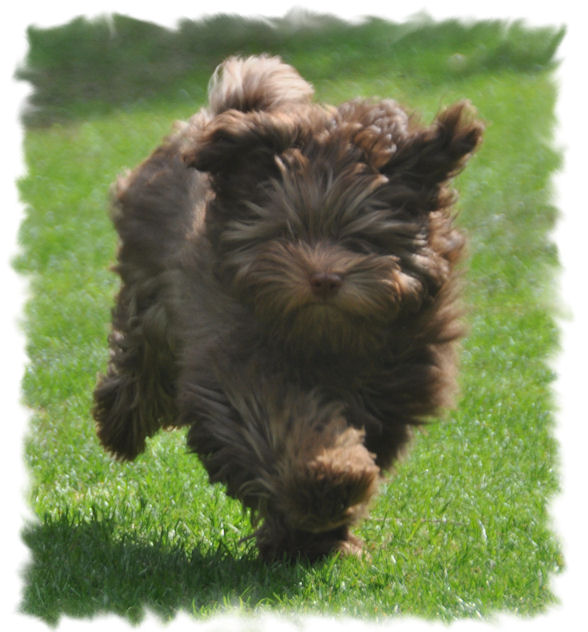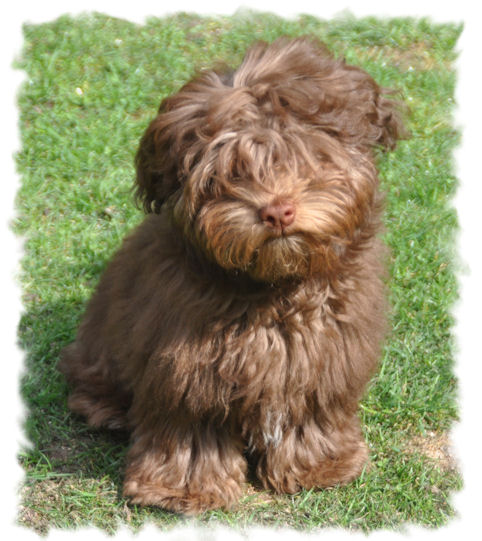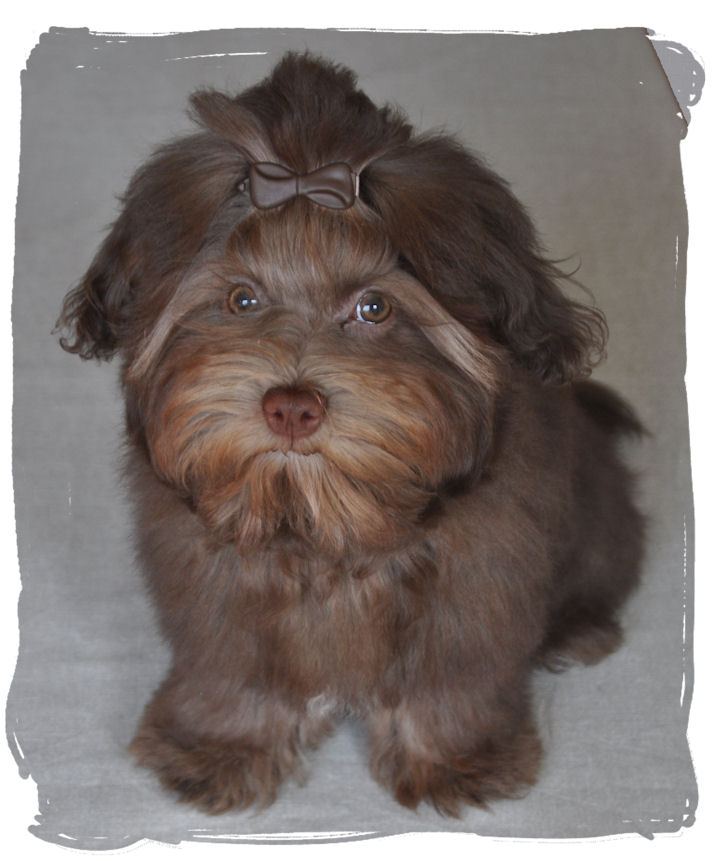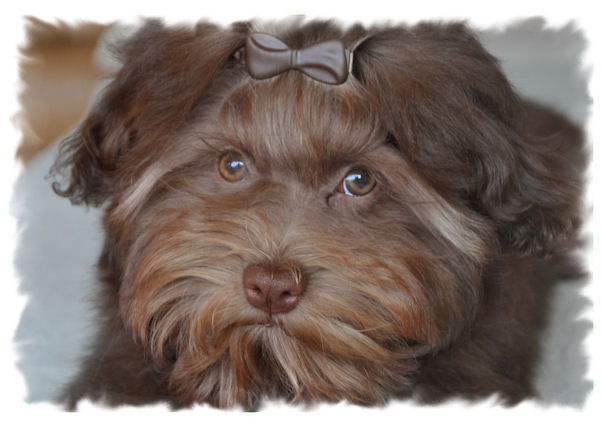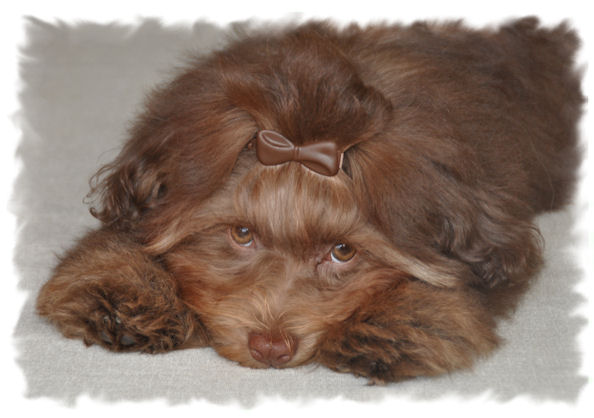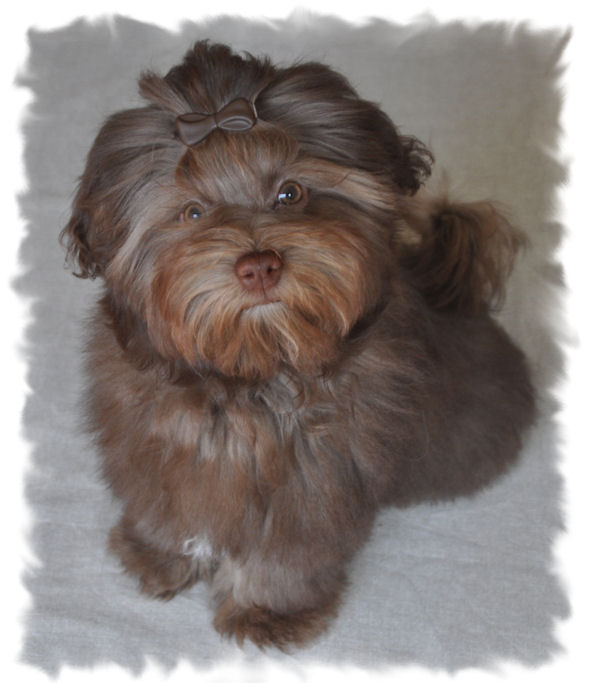 5 months and 1 week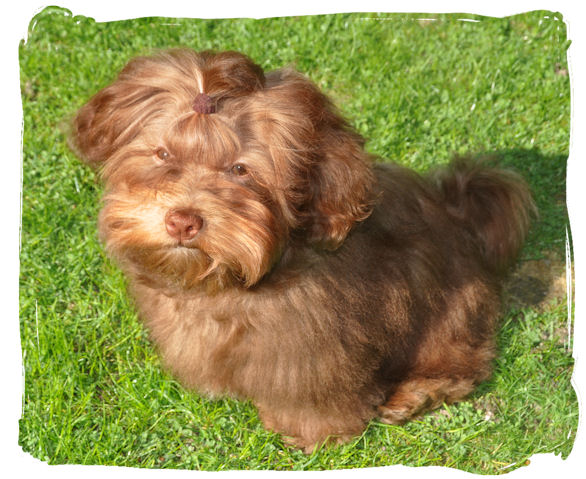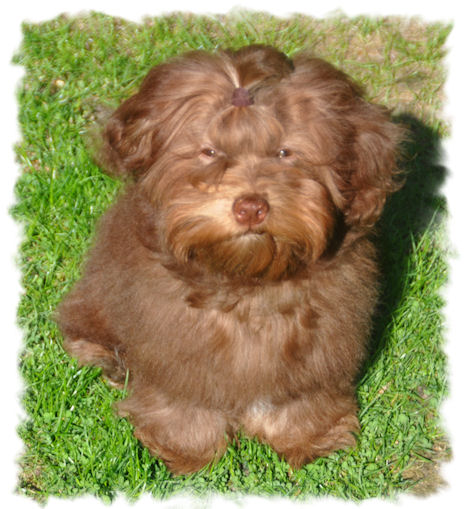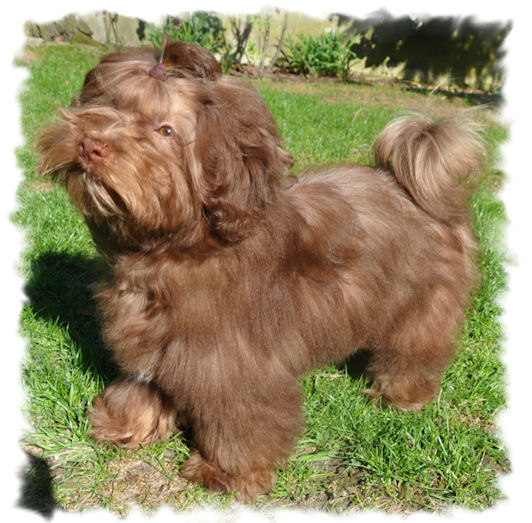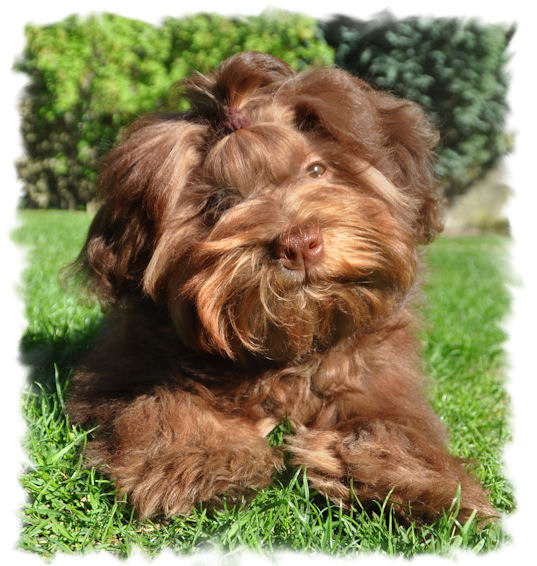 7 months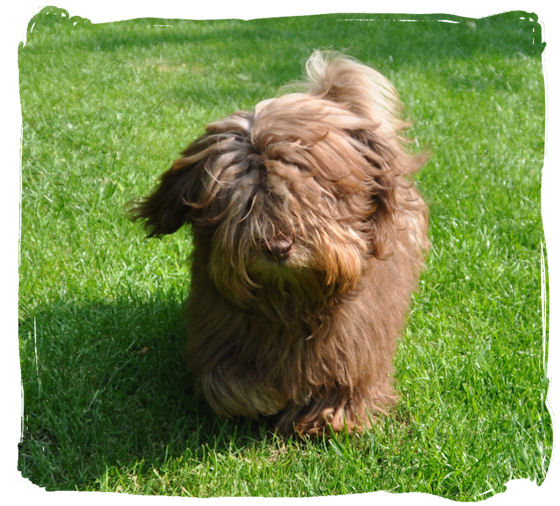 7 months and 3 weeks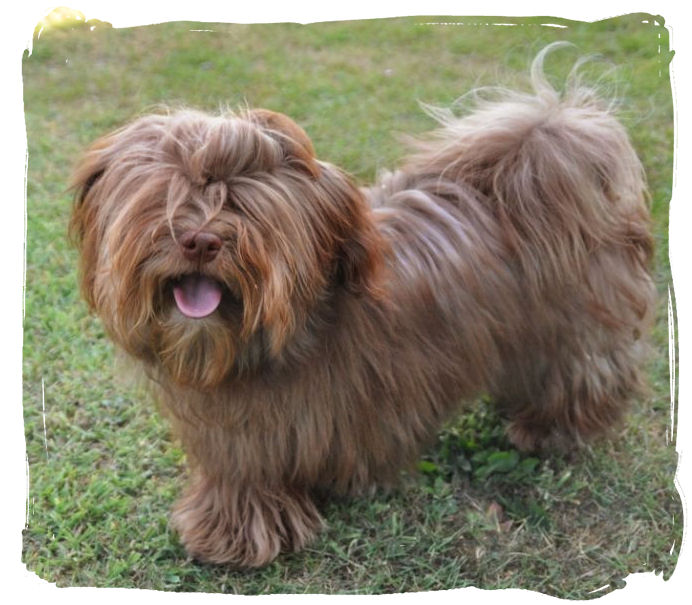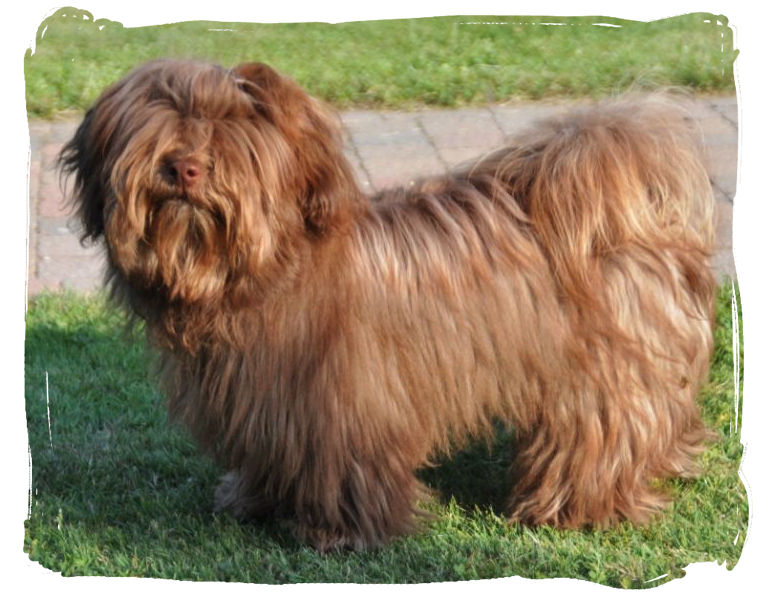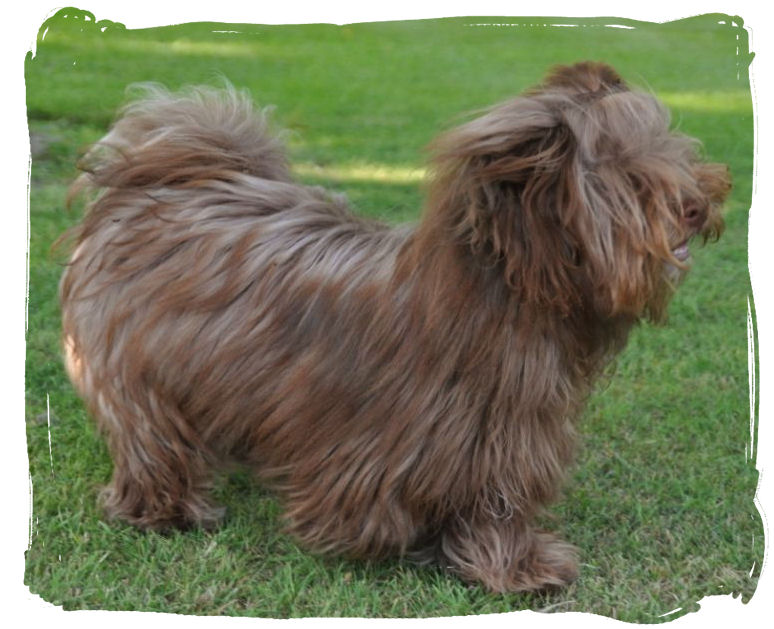 8 months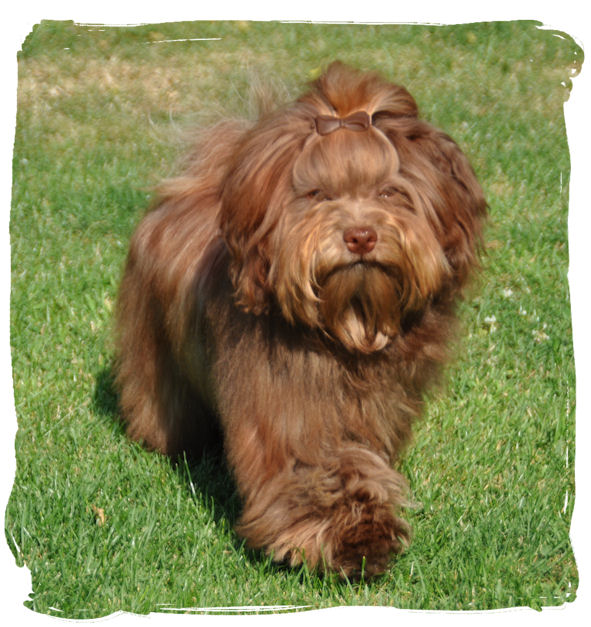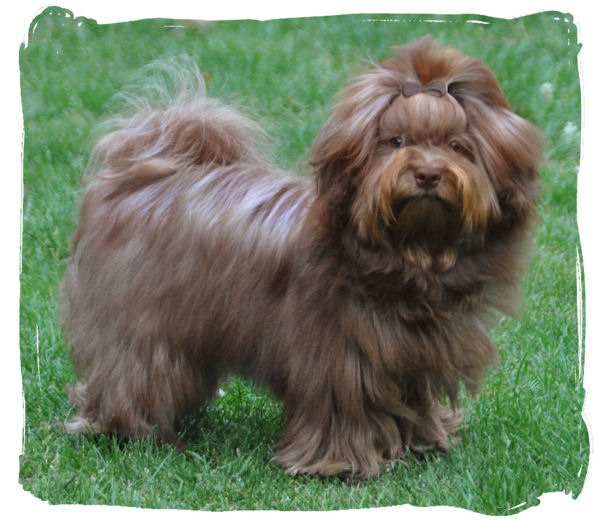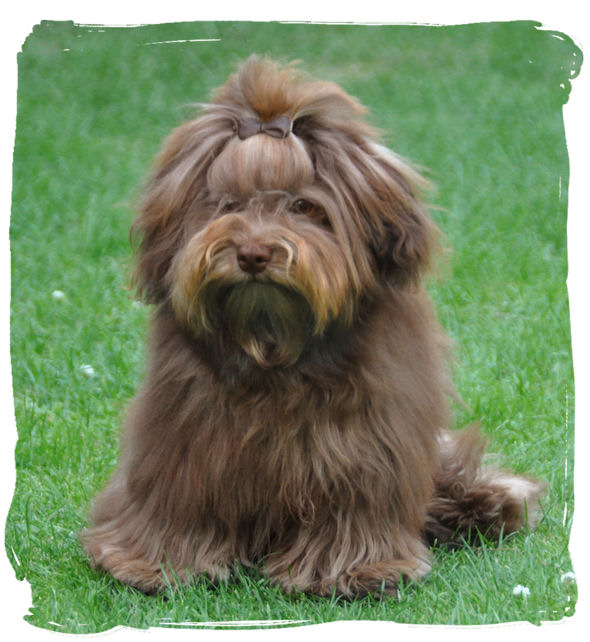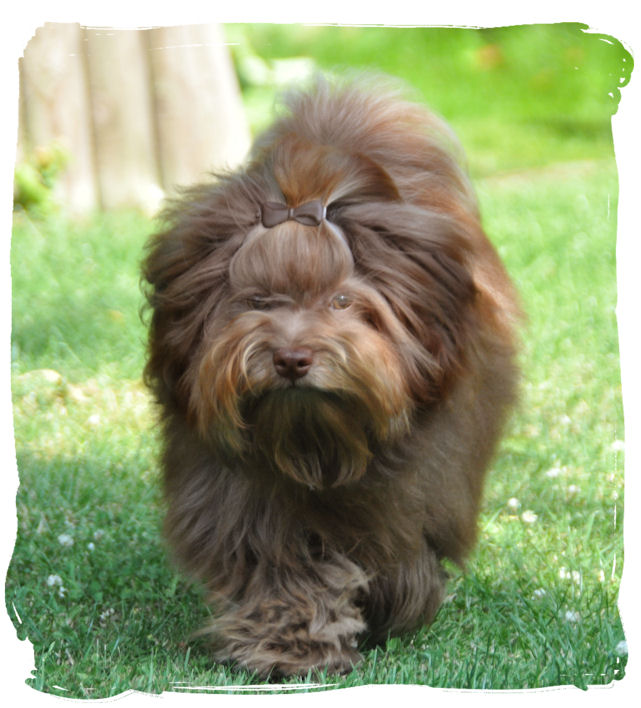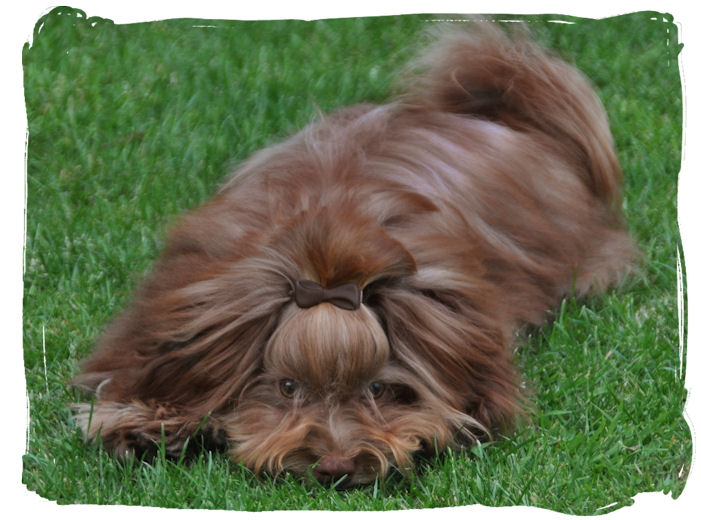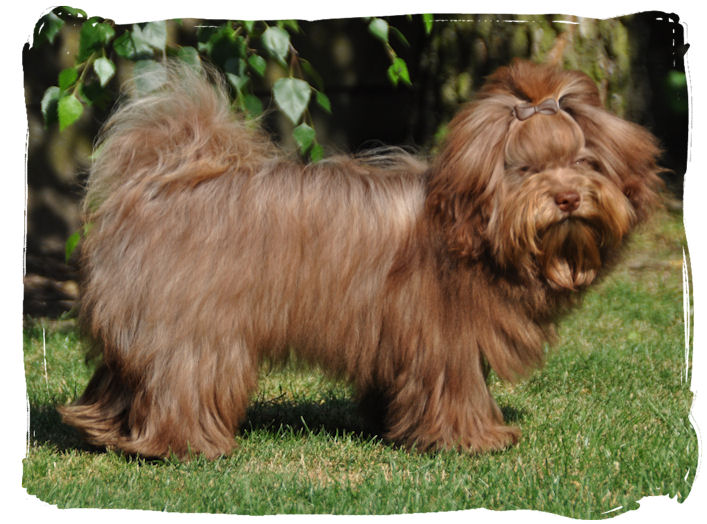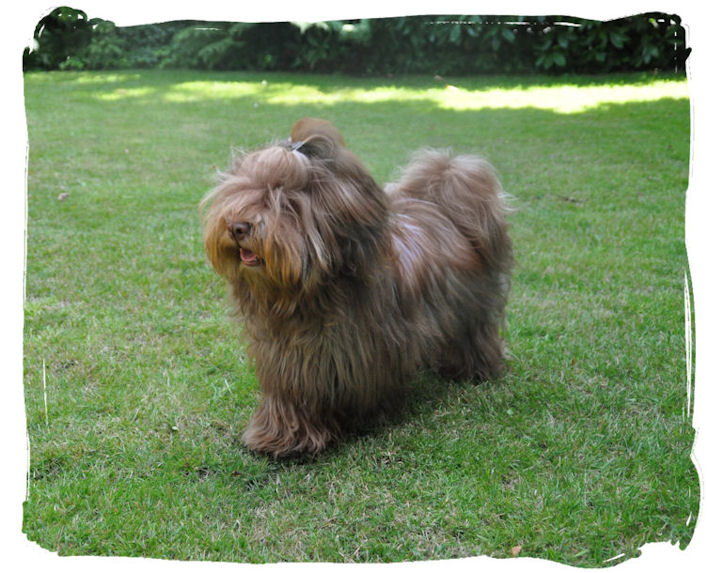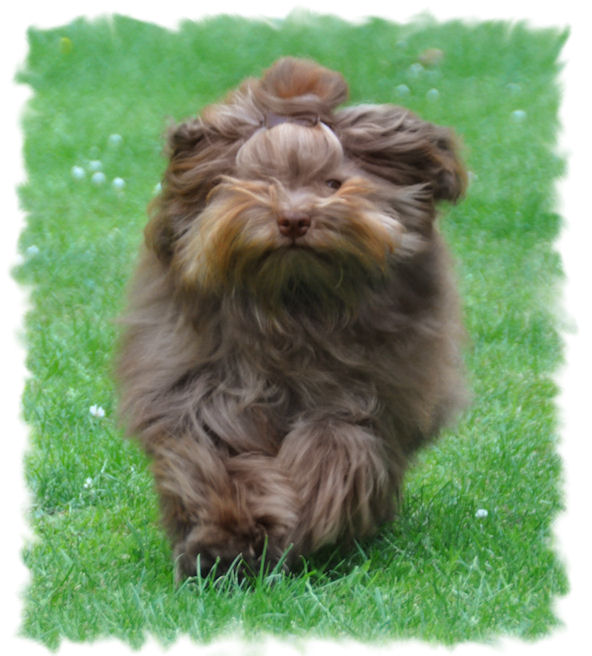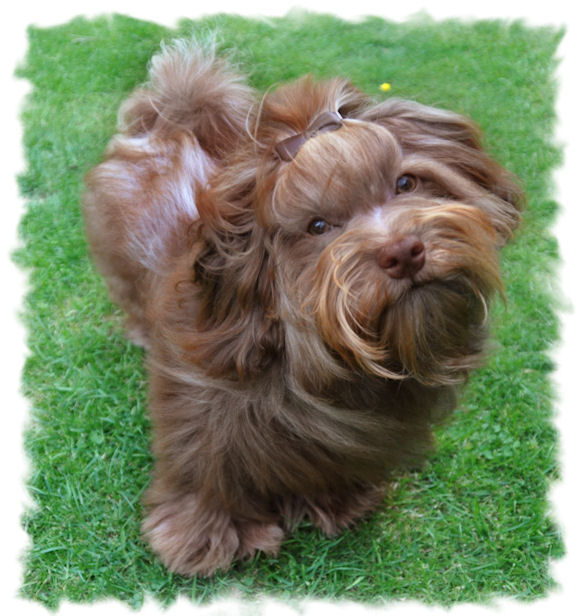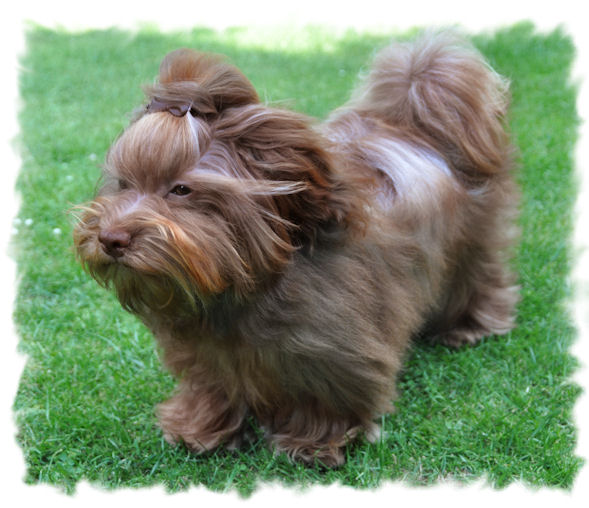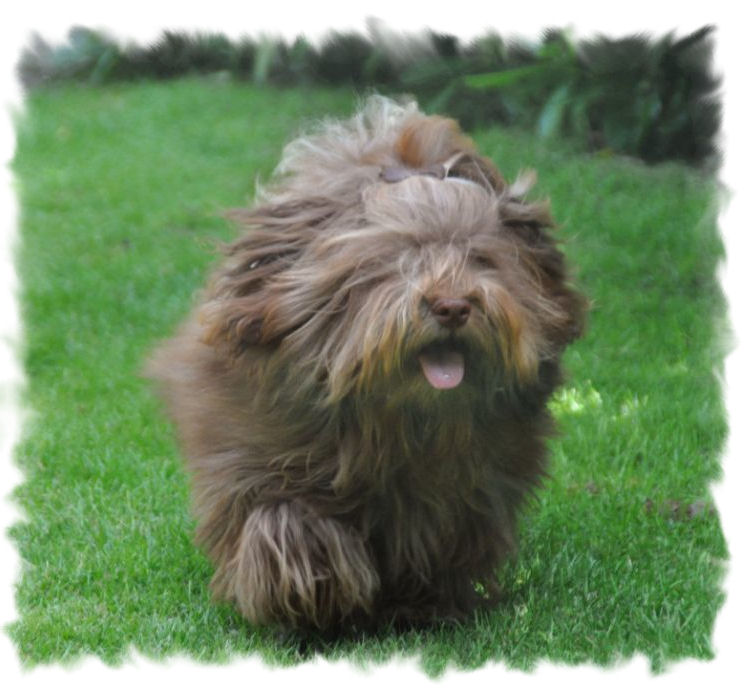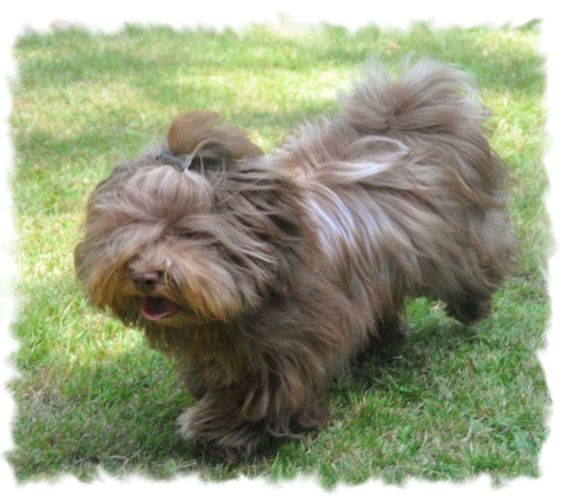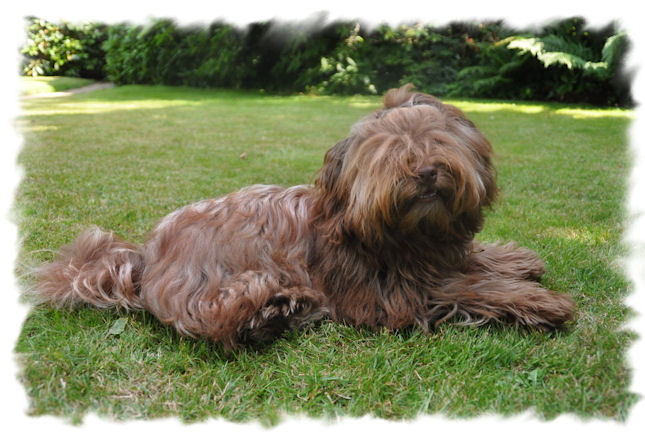 9 months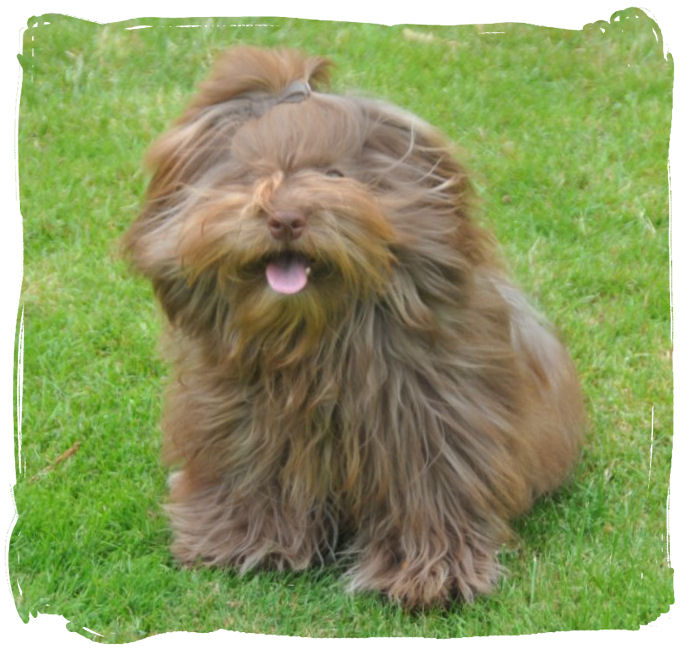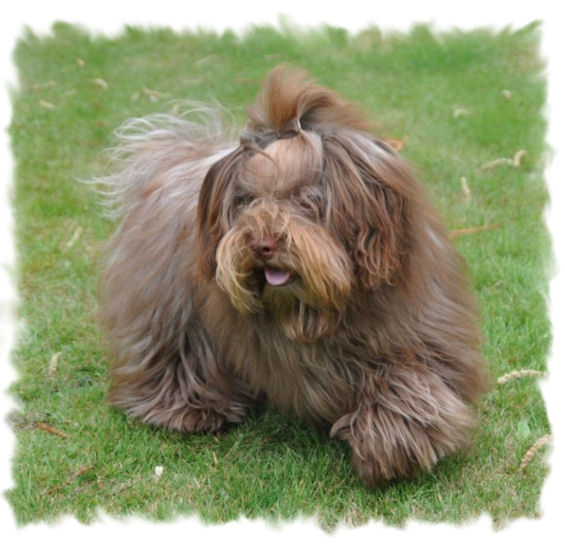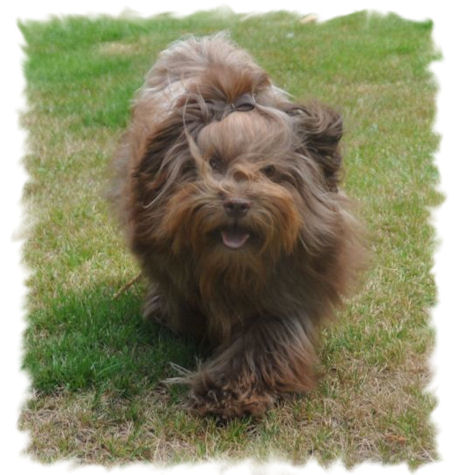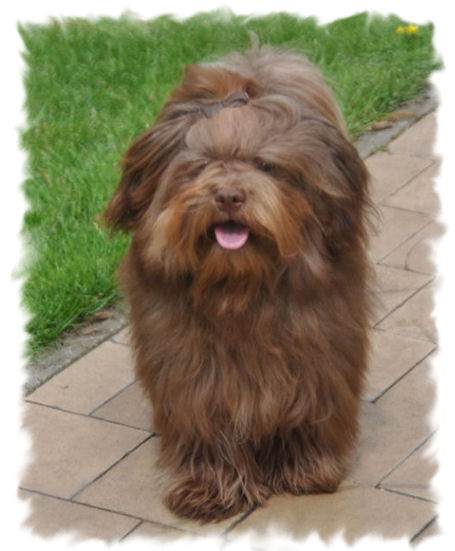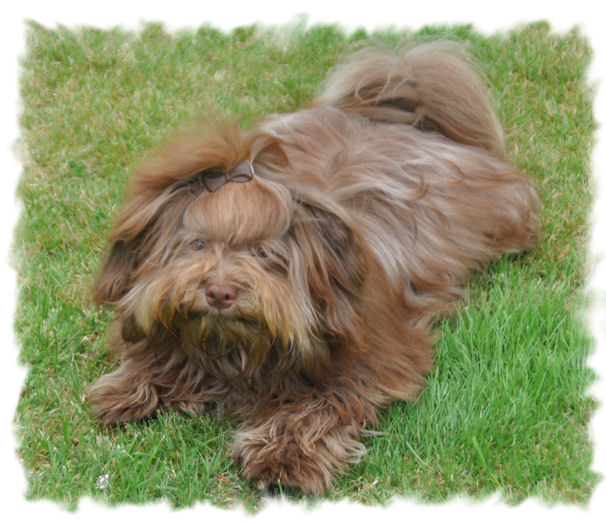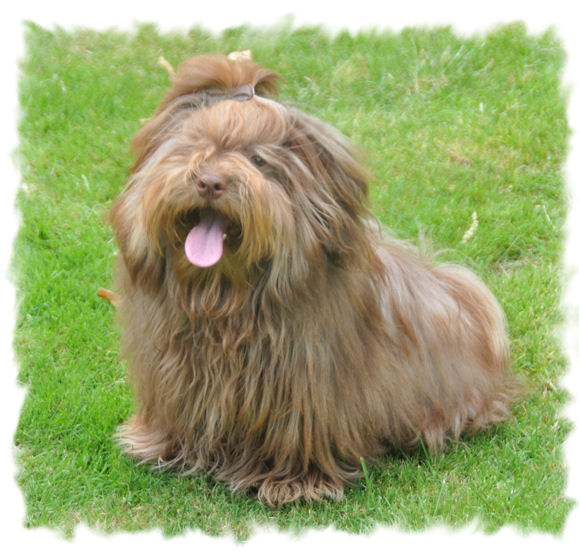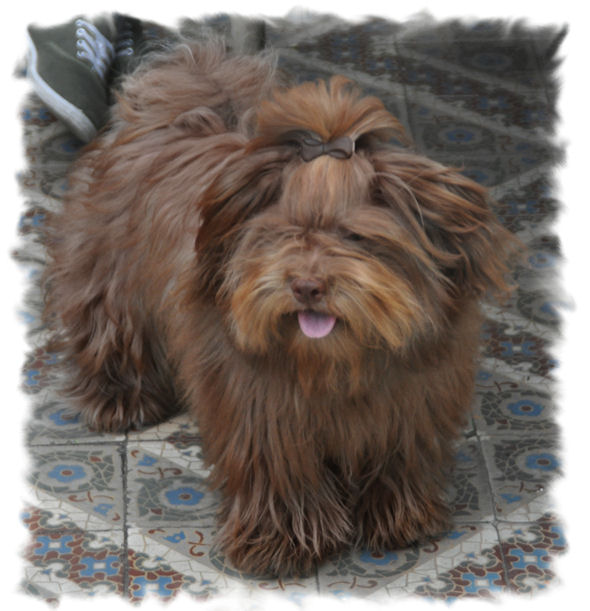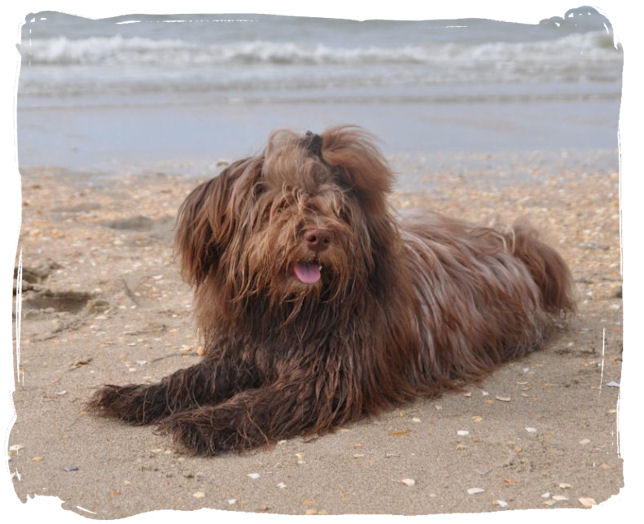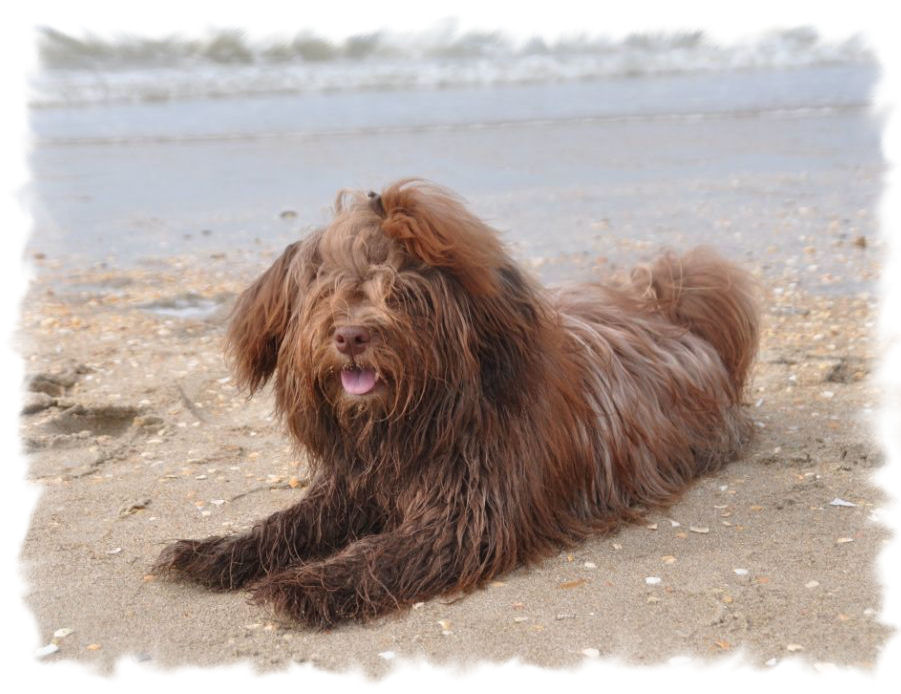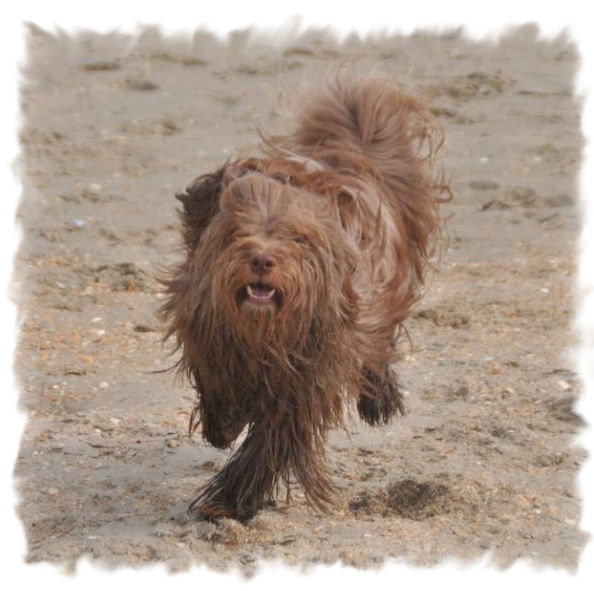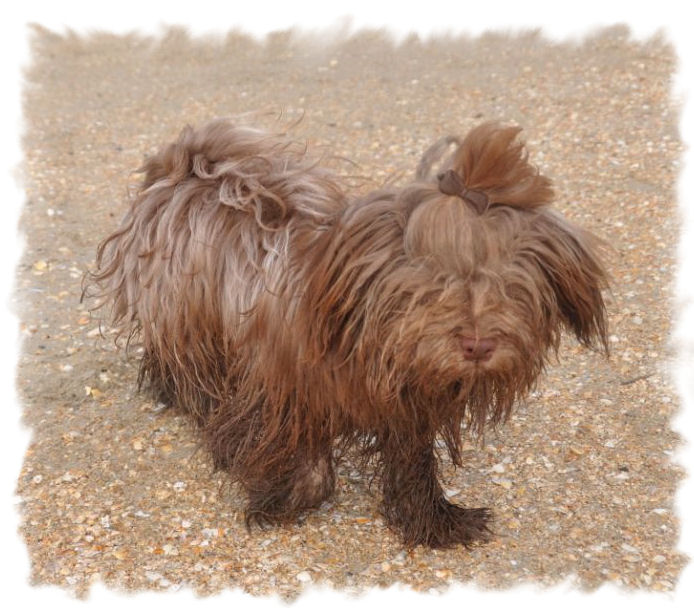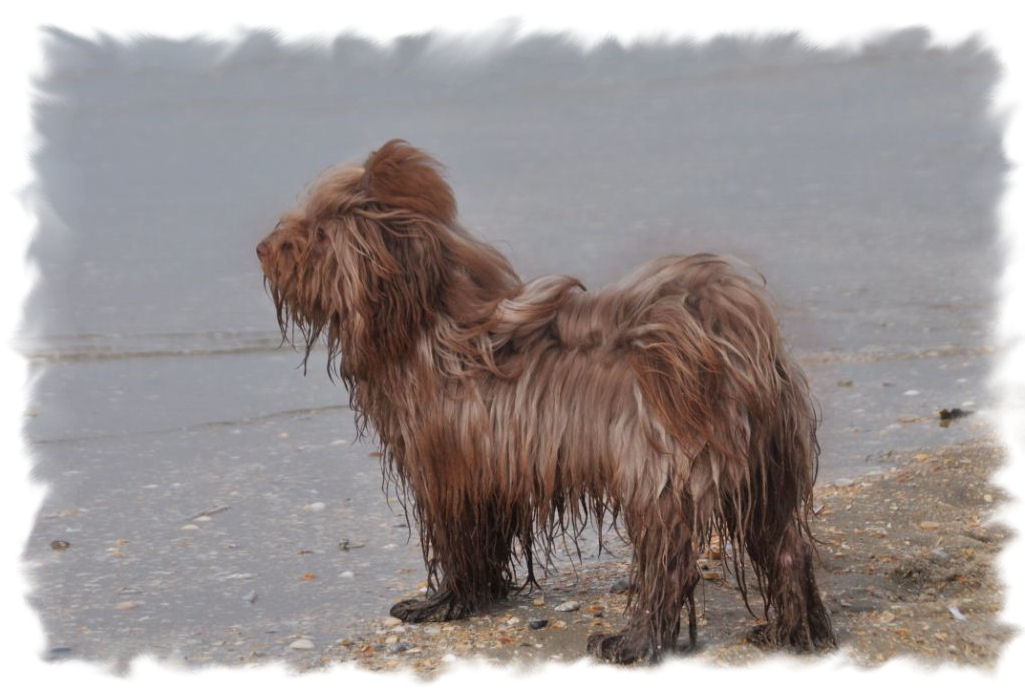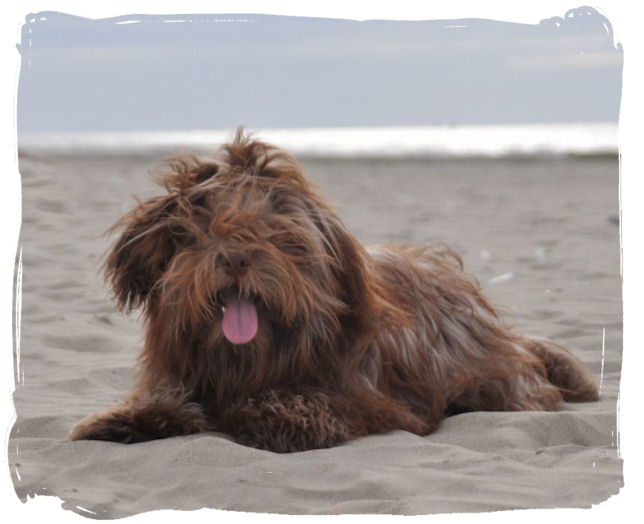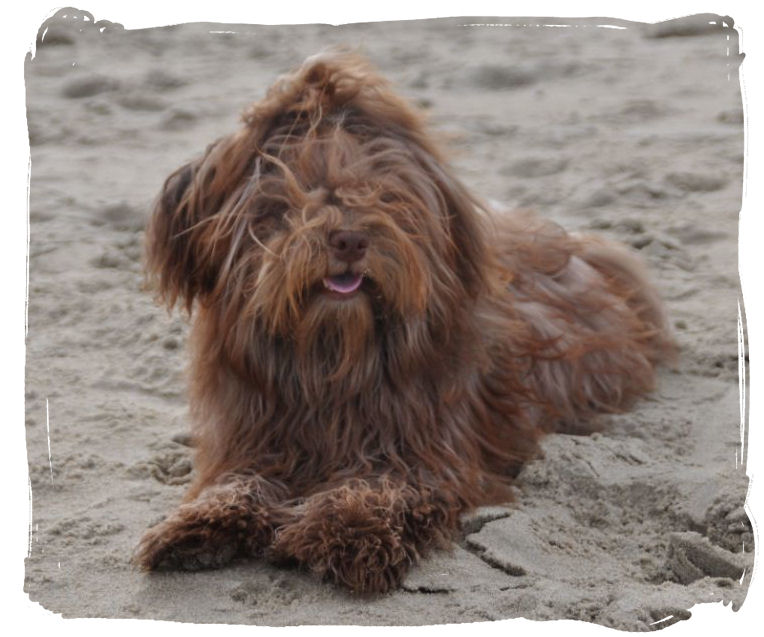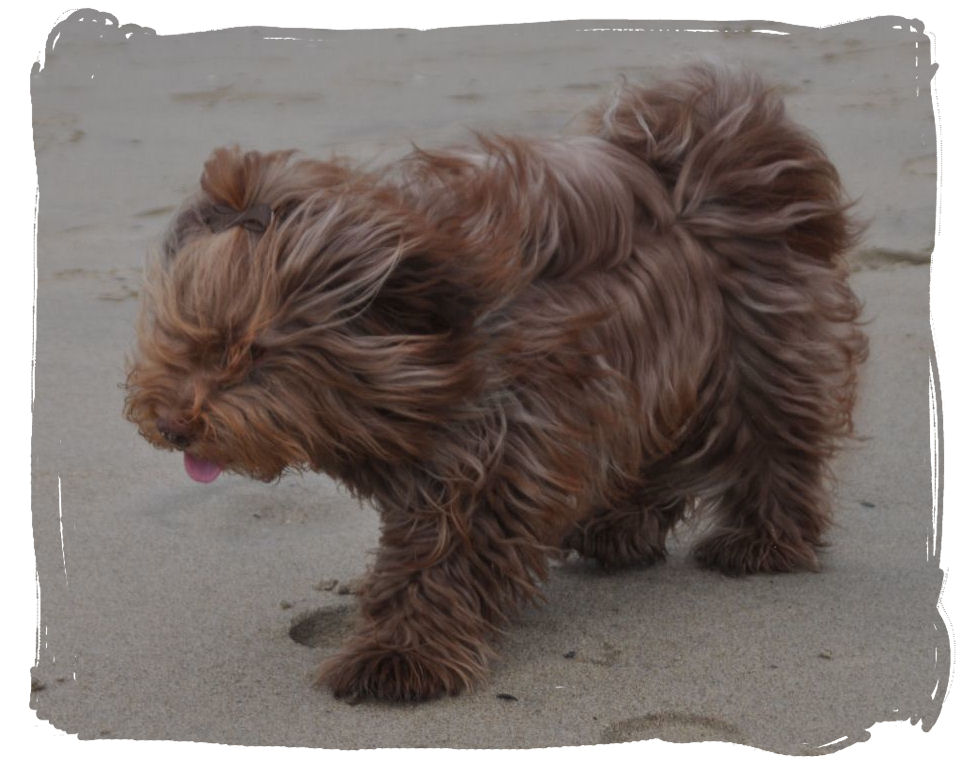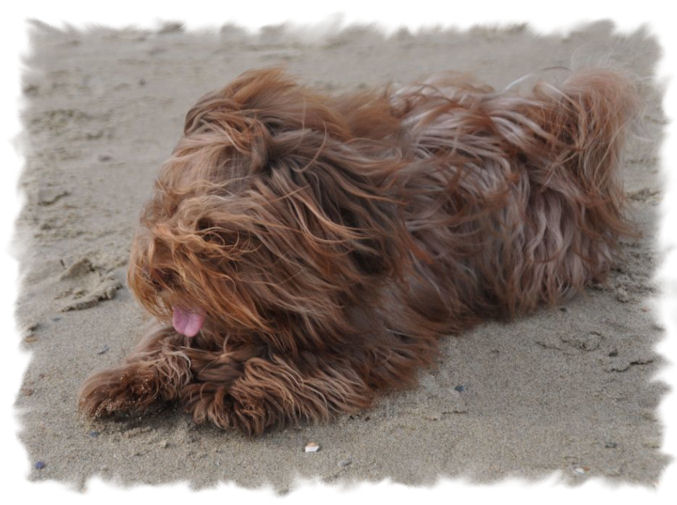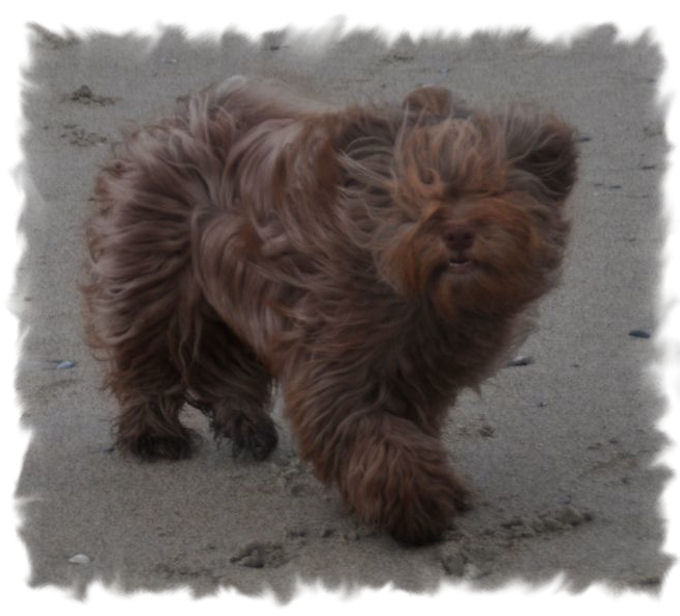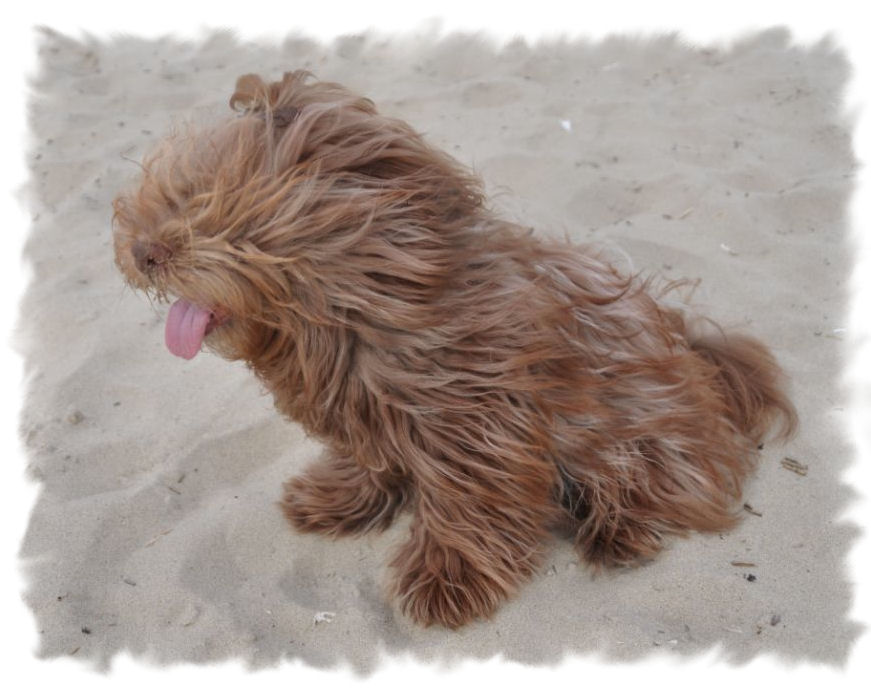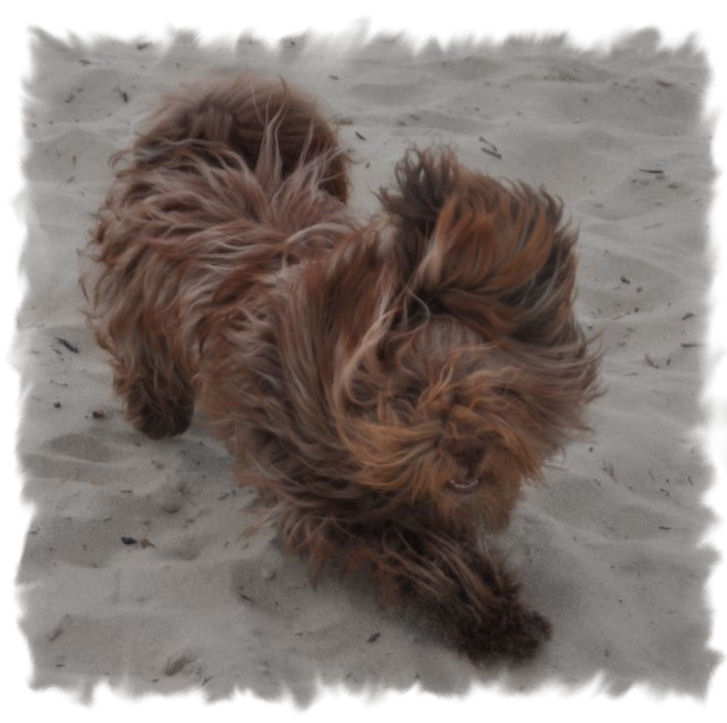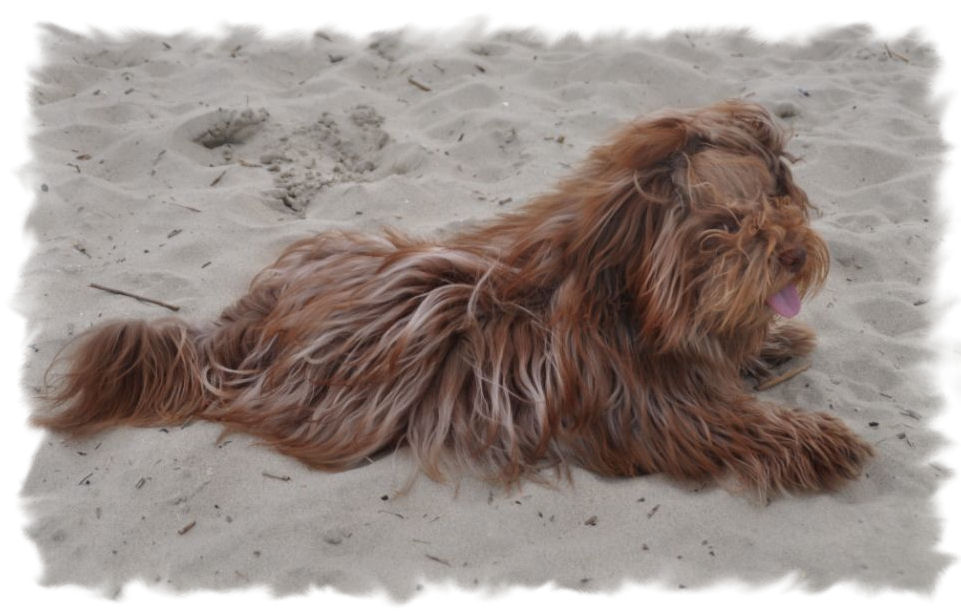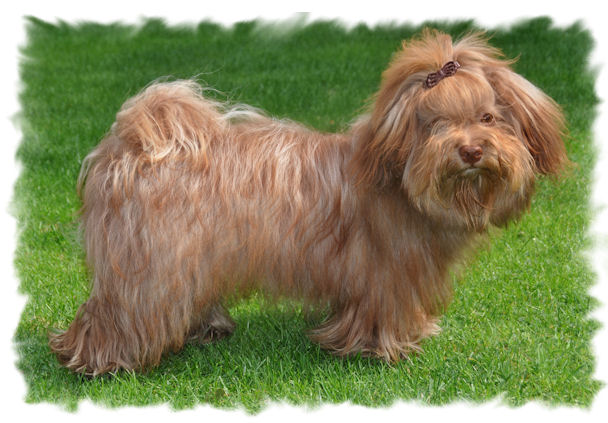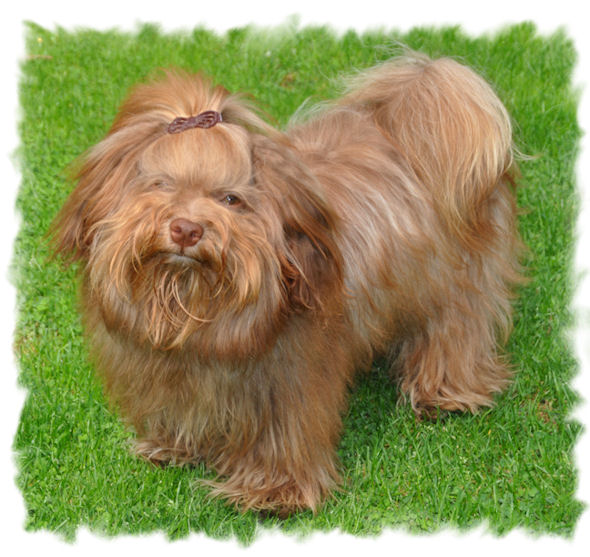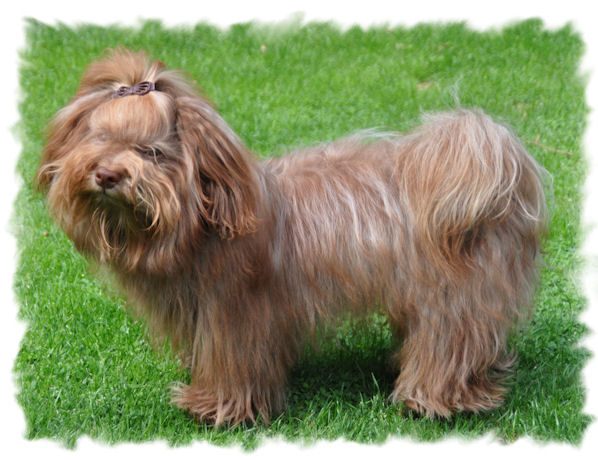 10 months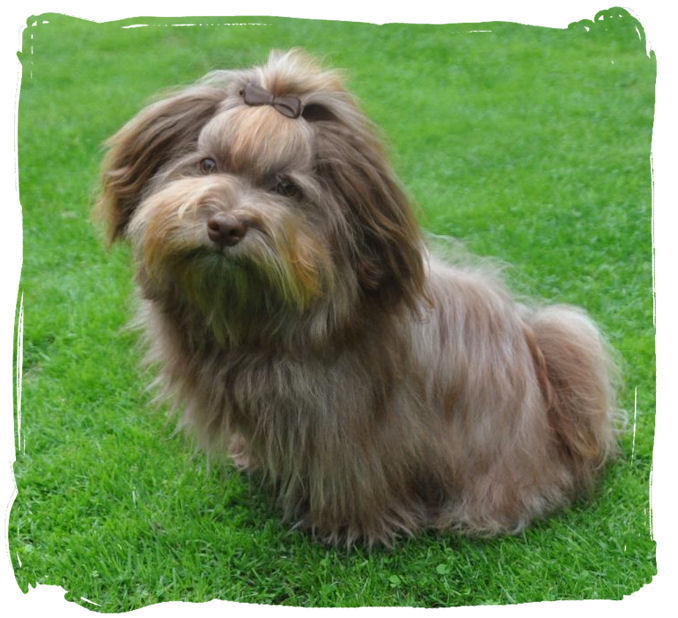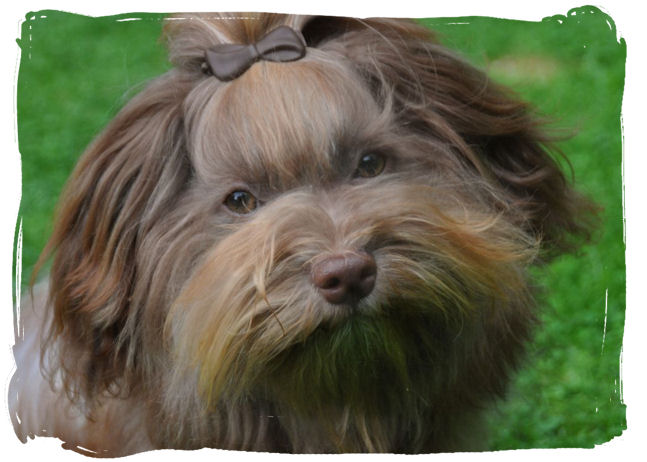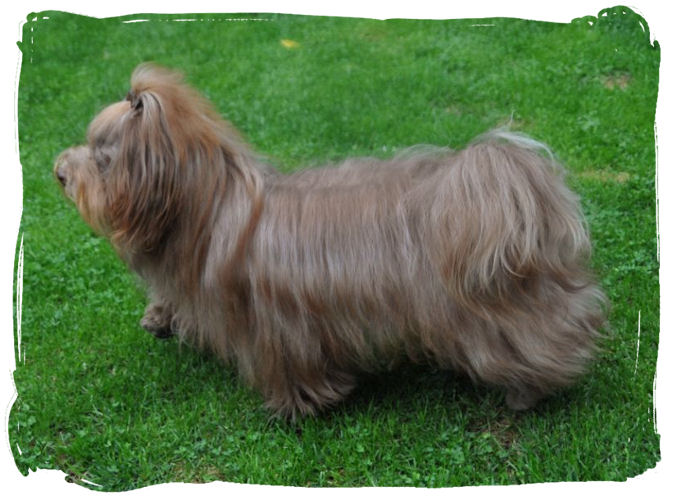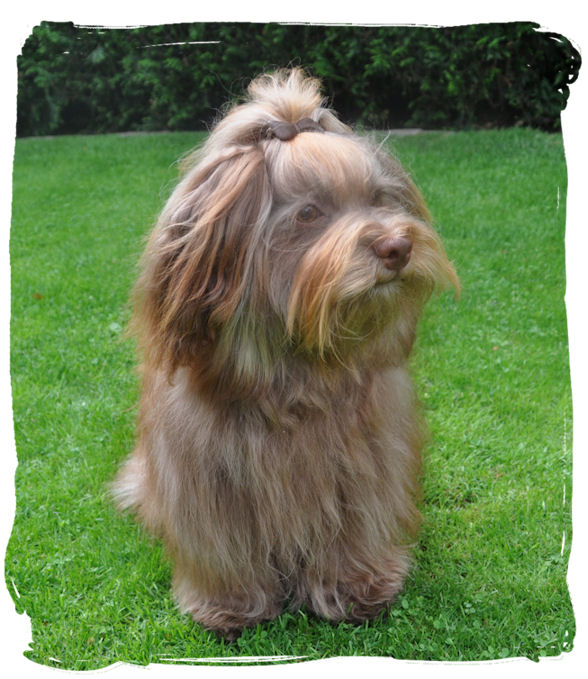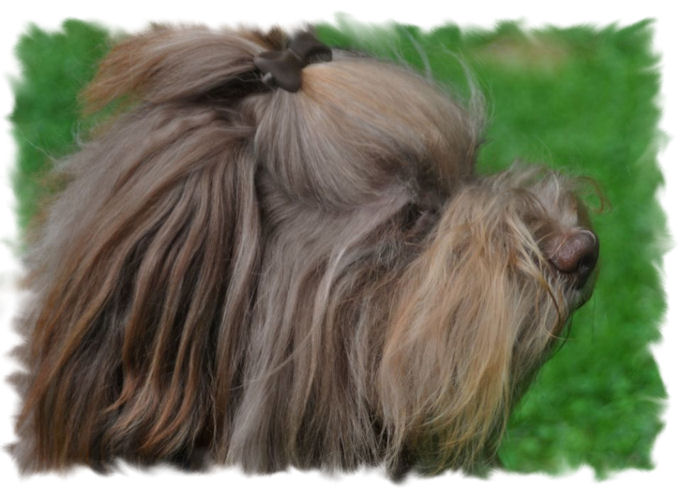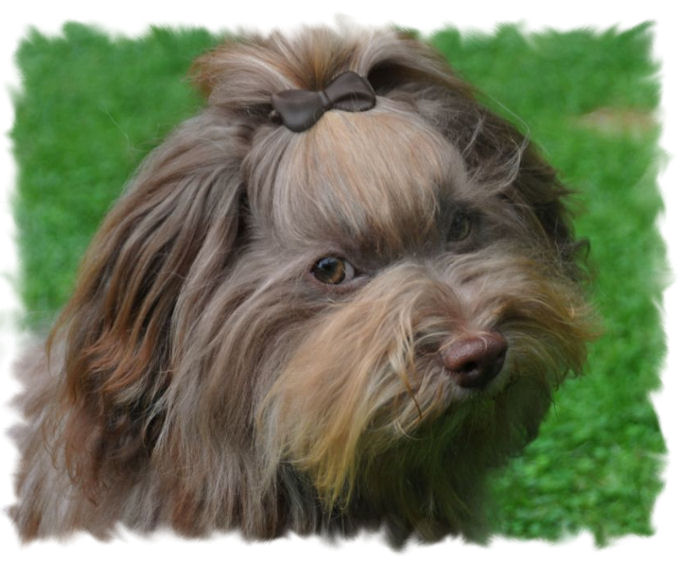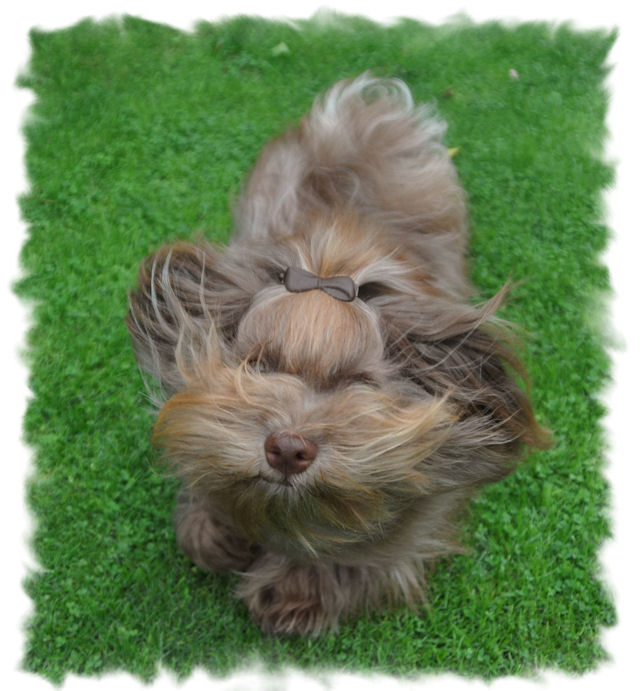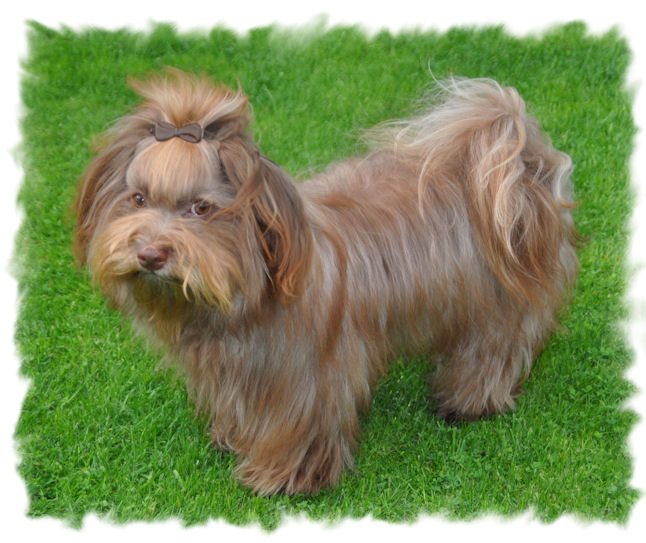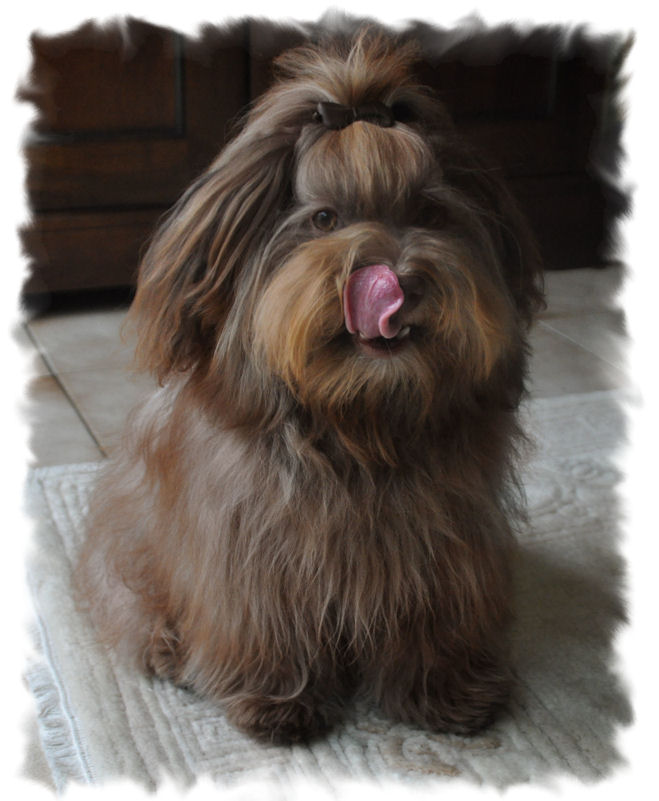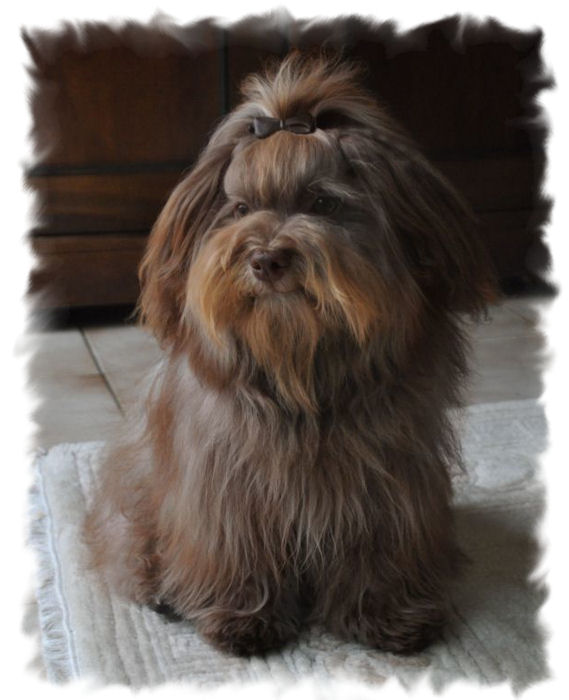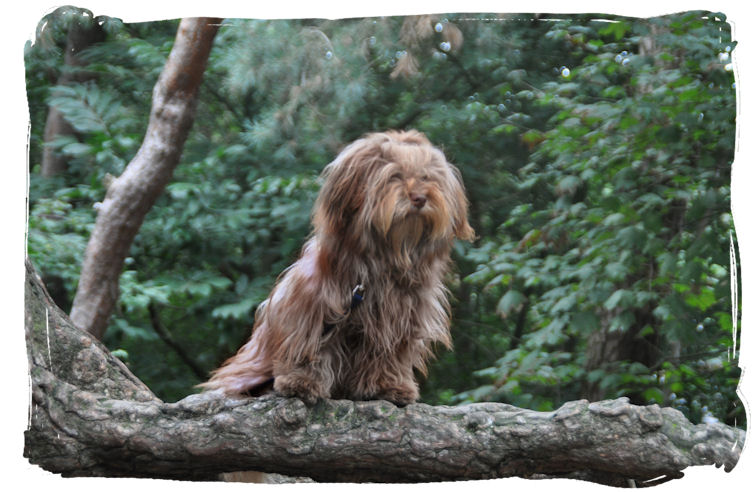 11 months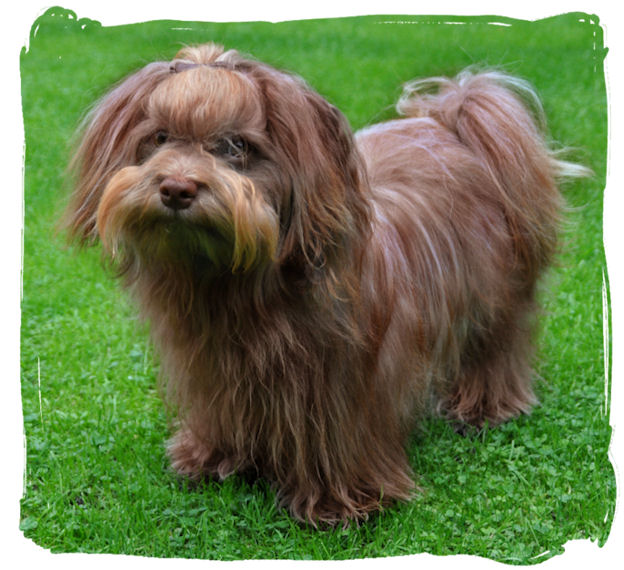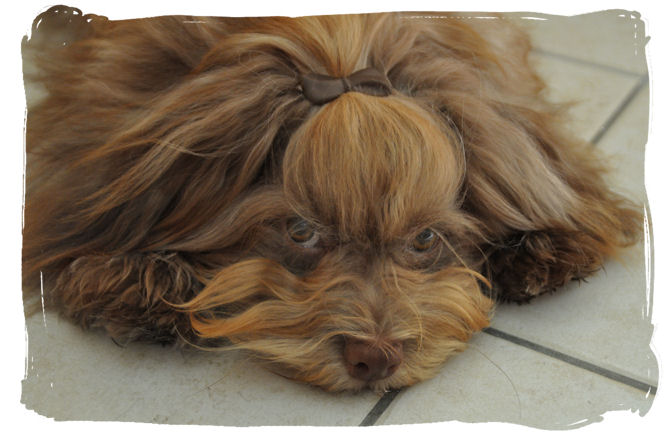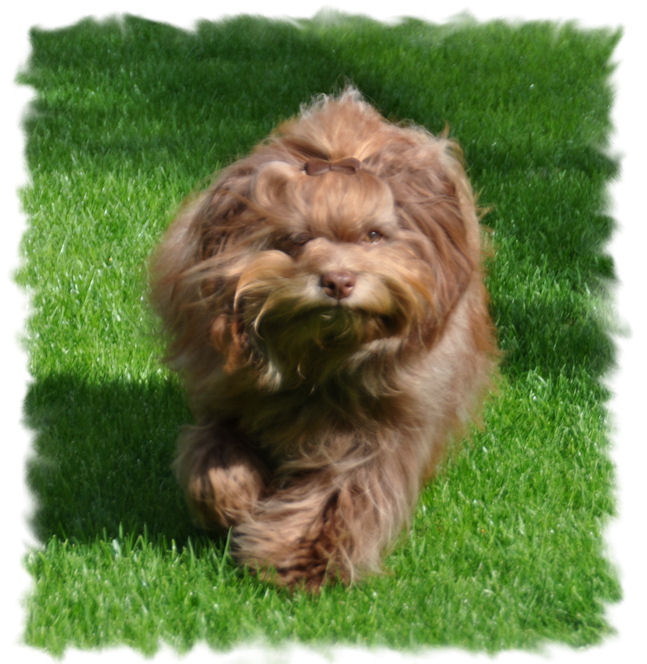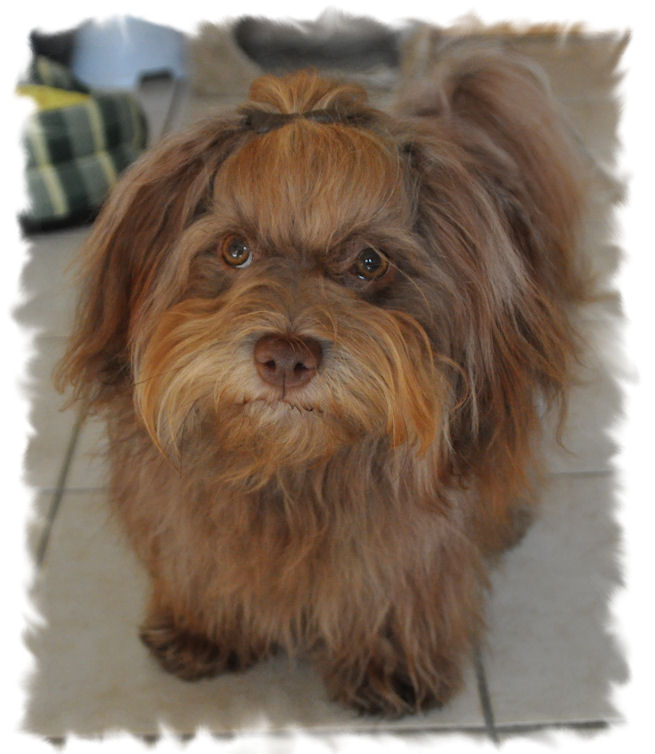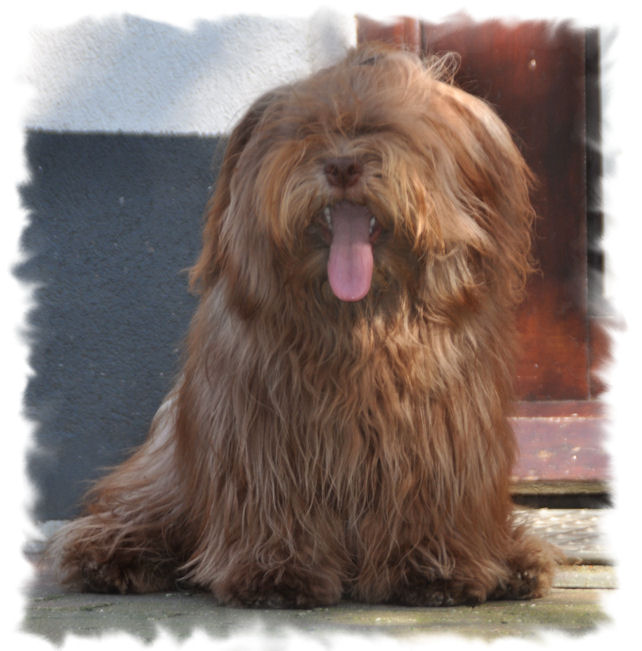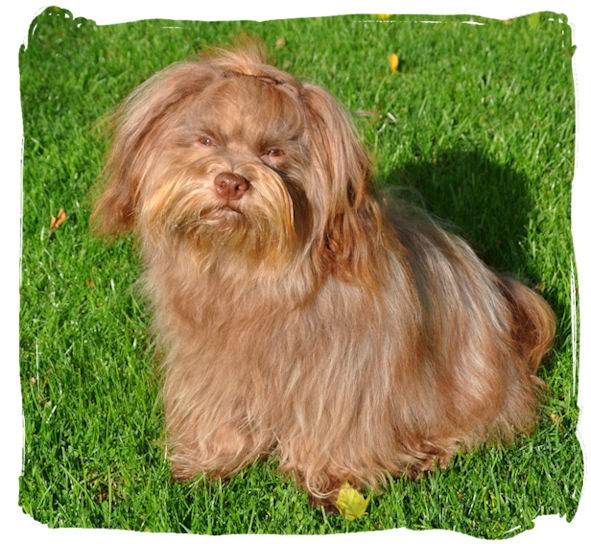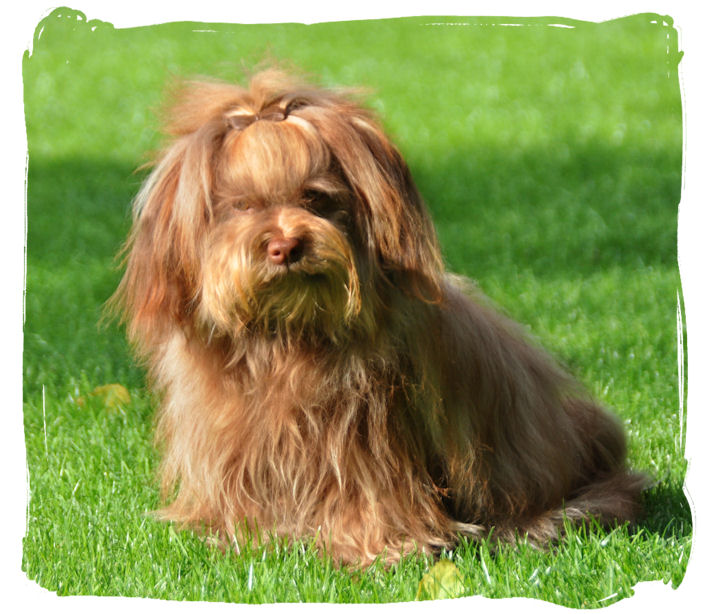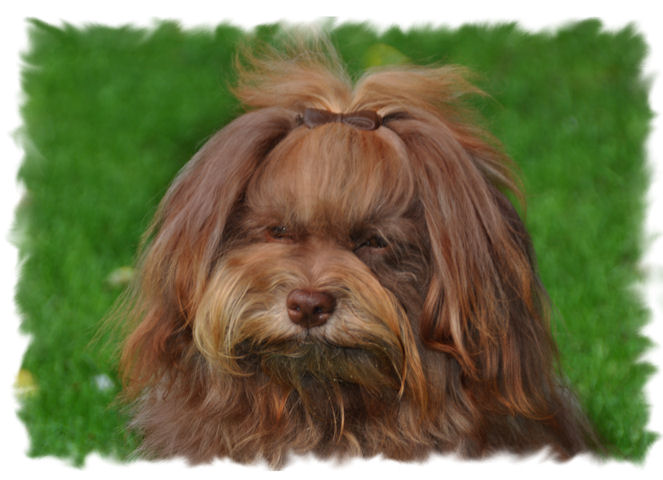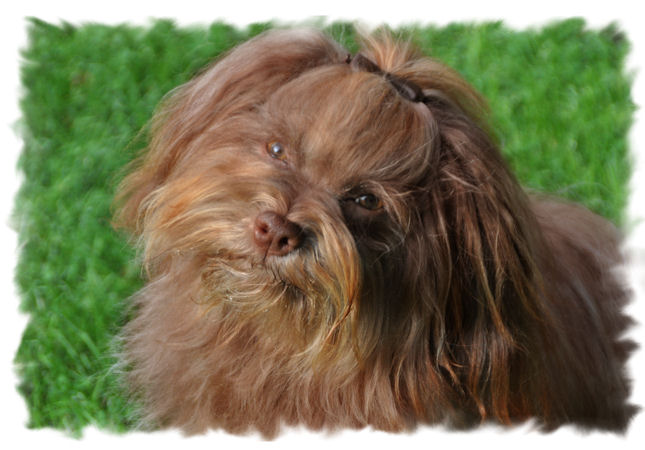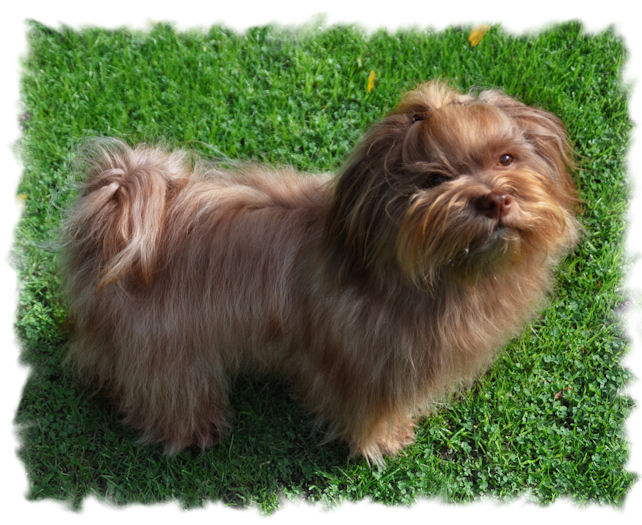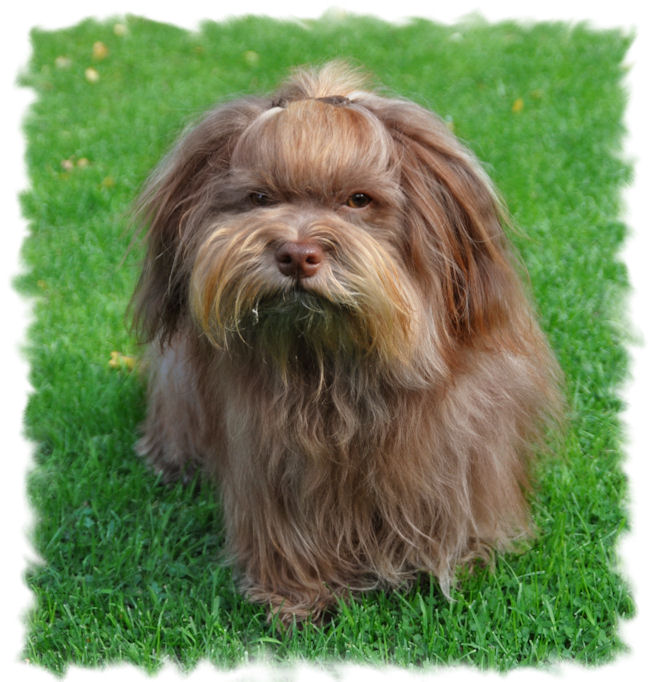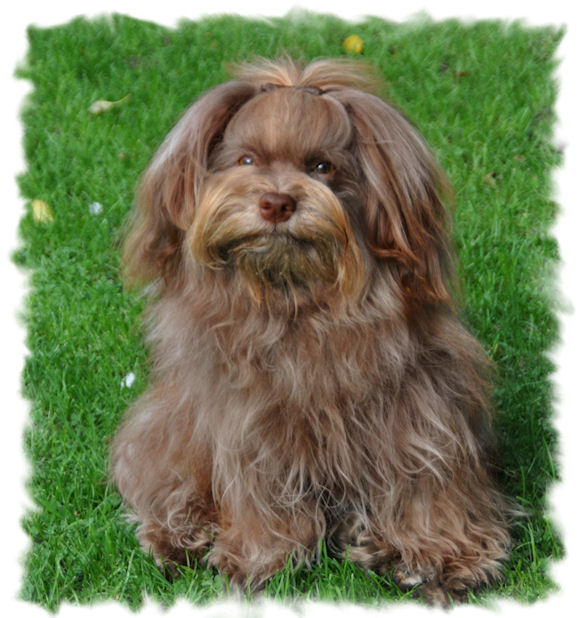 1 year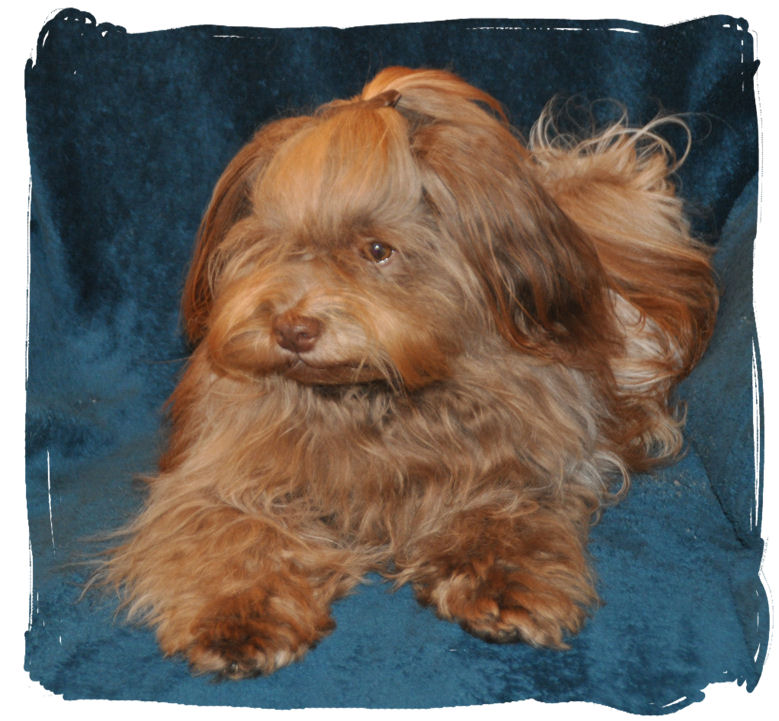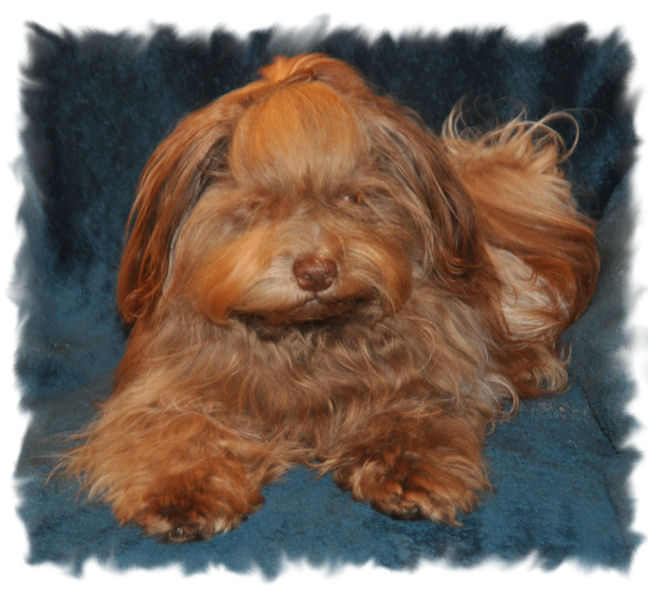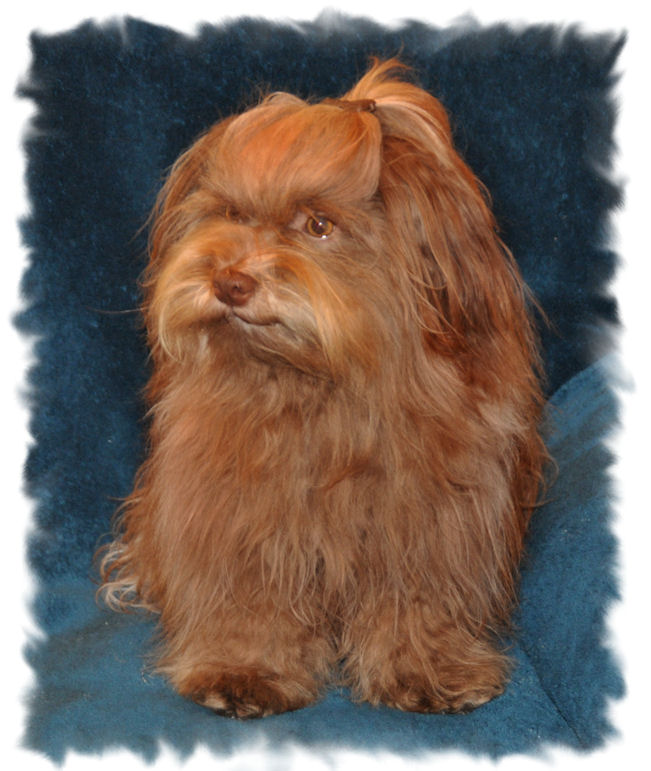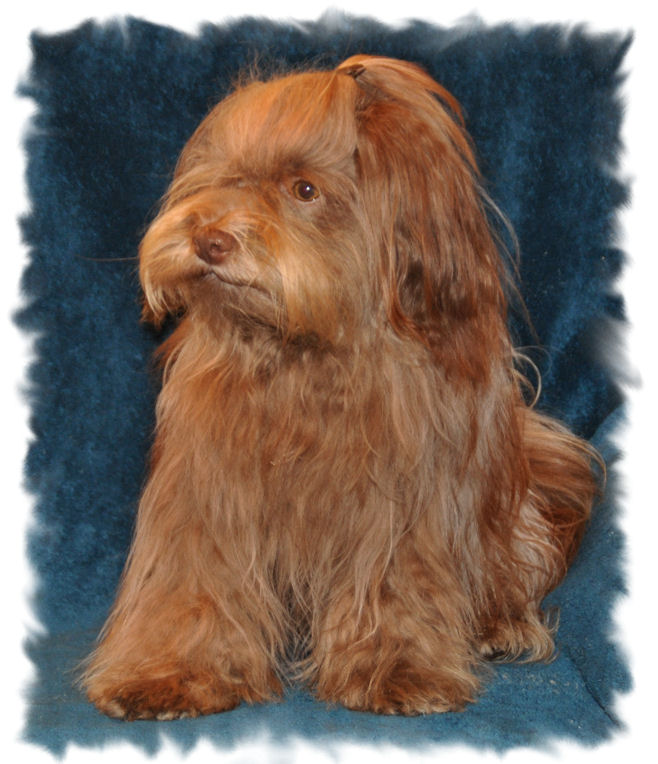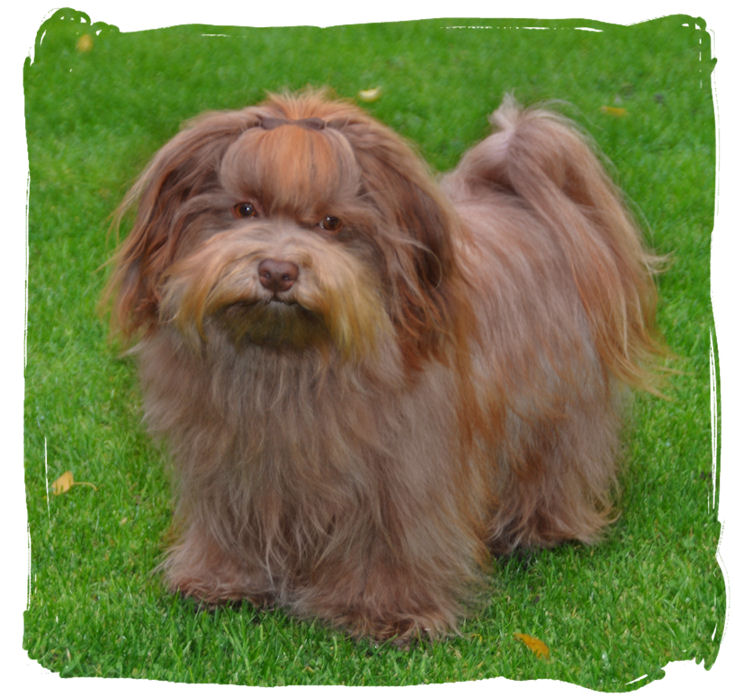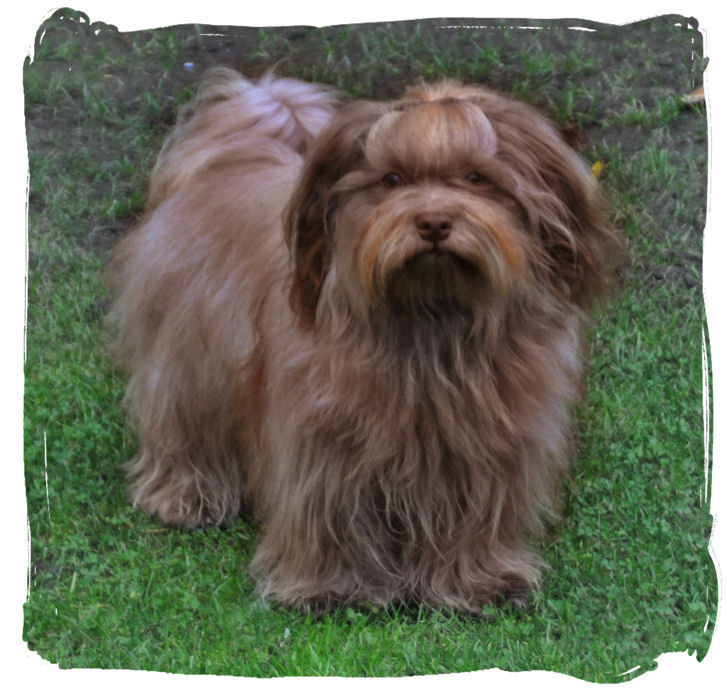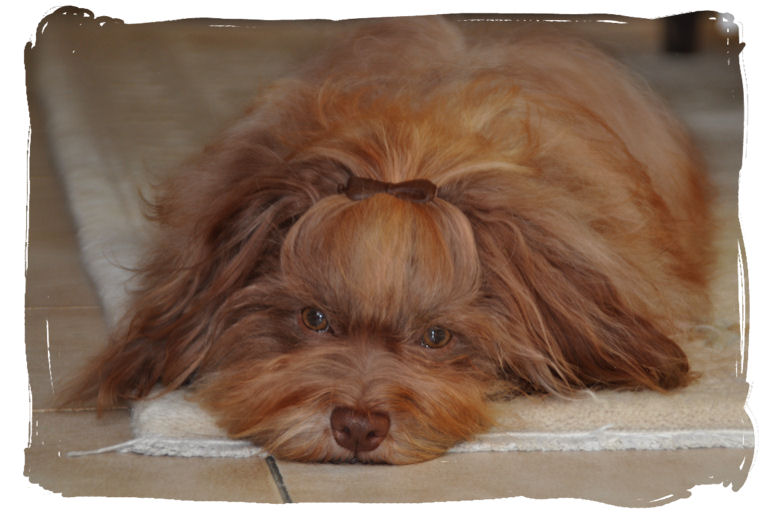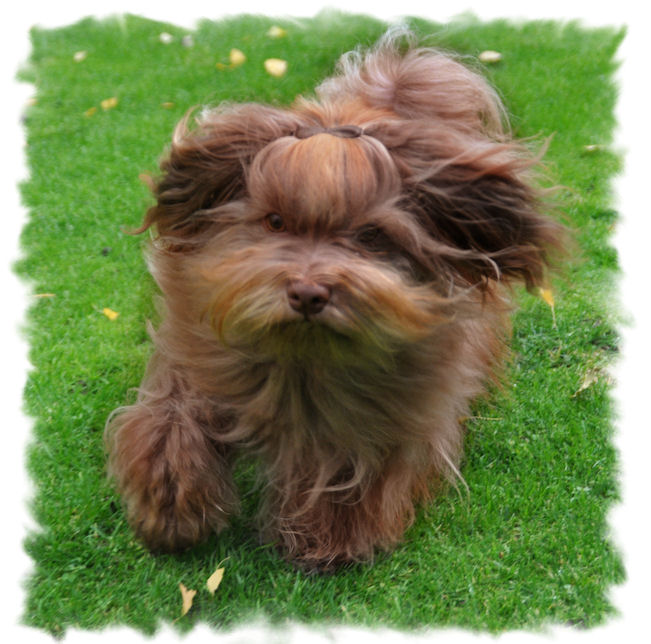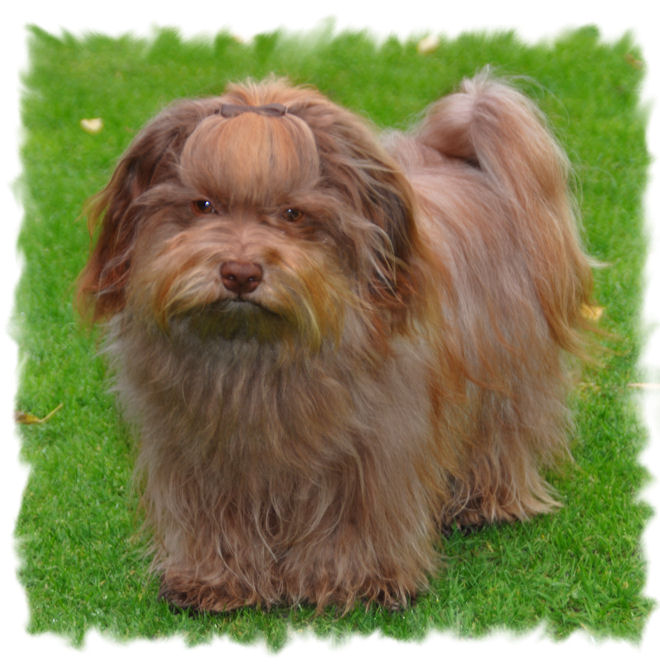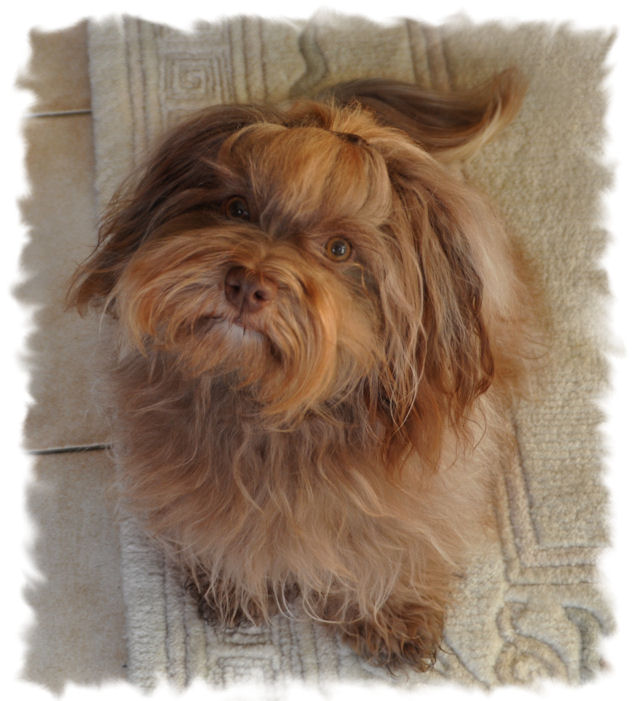 1 year and 2 months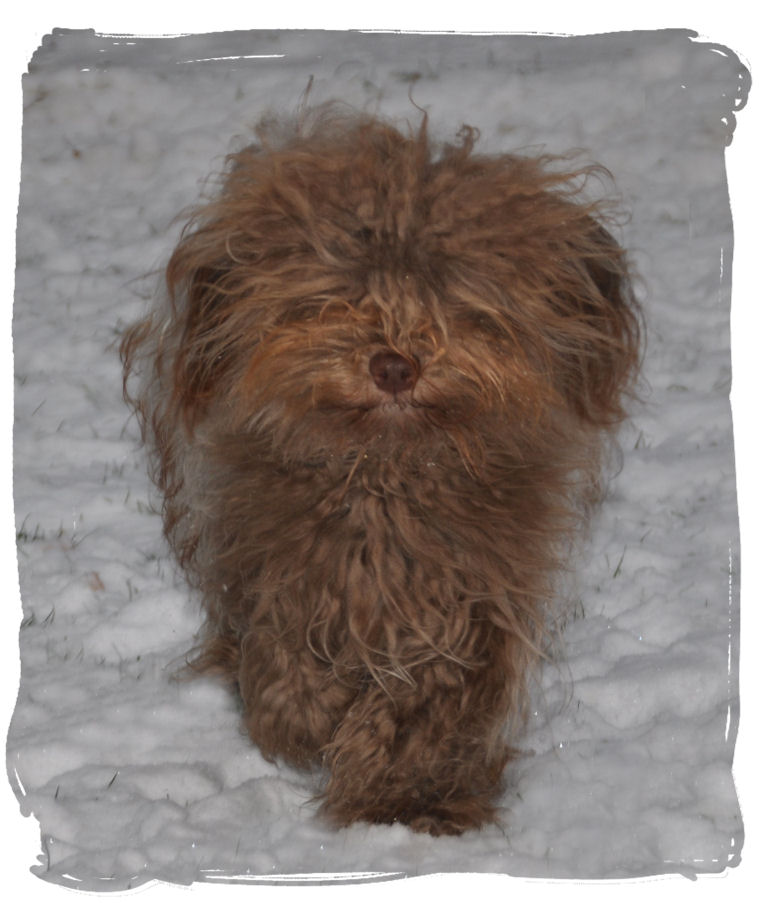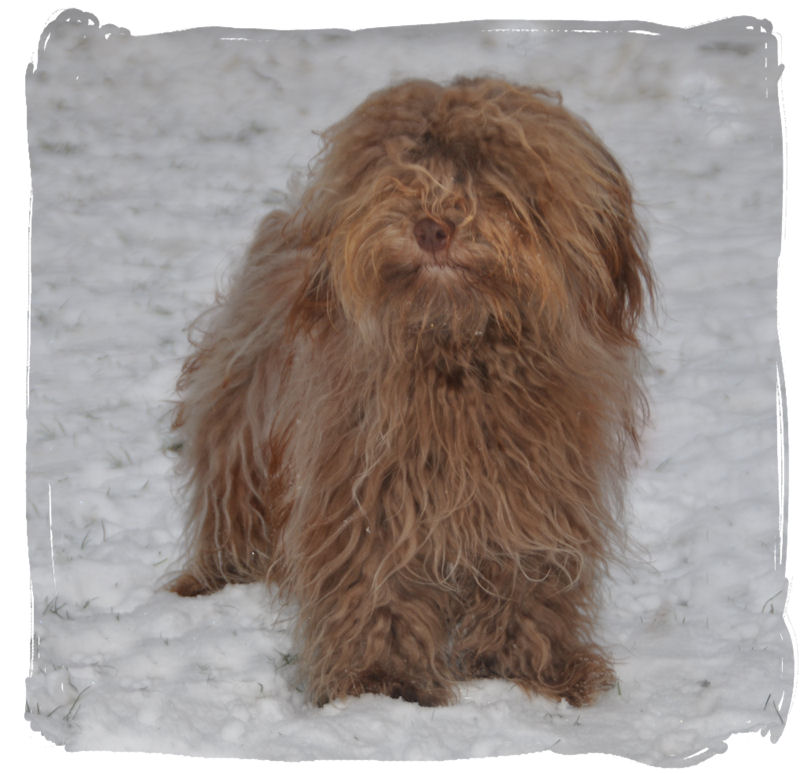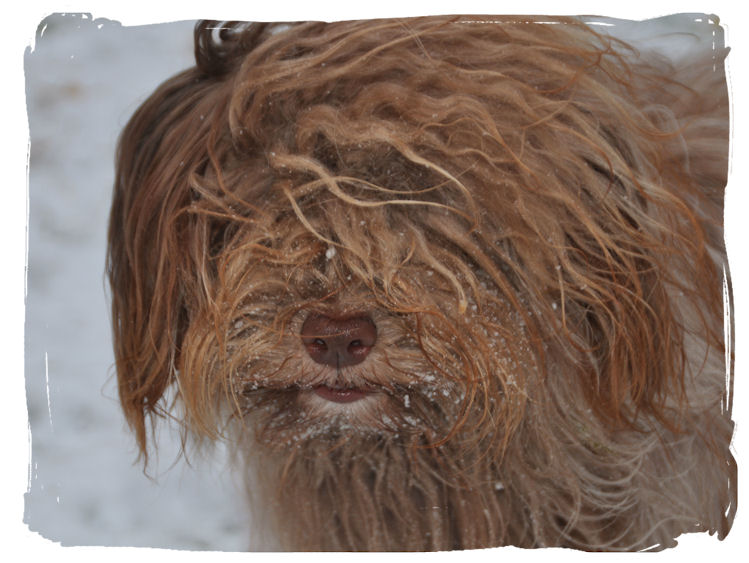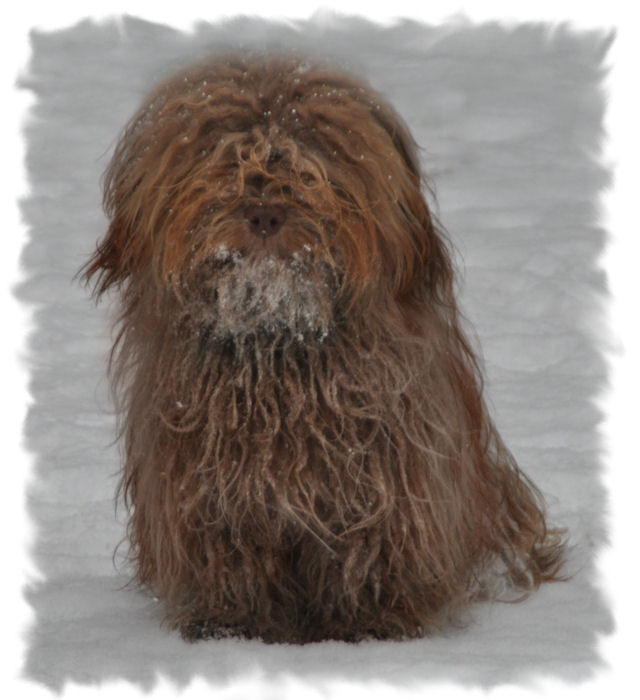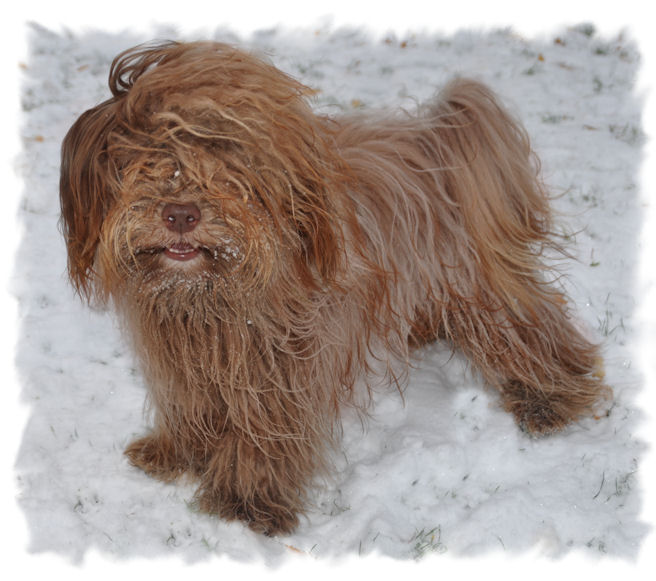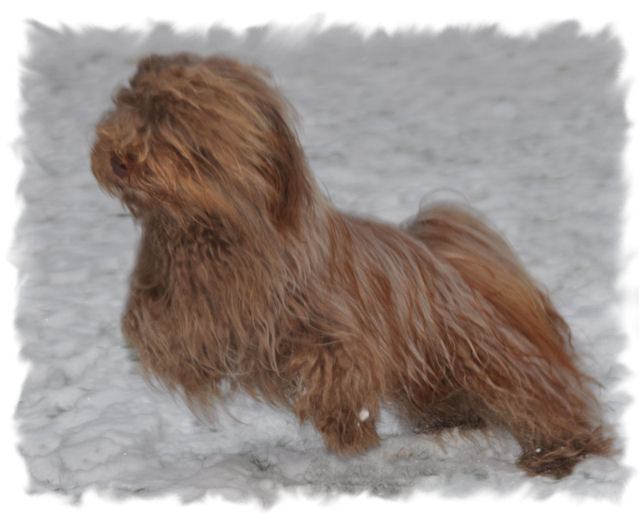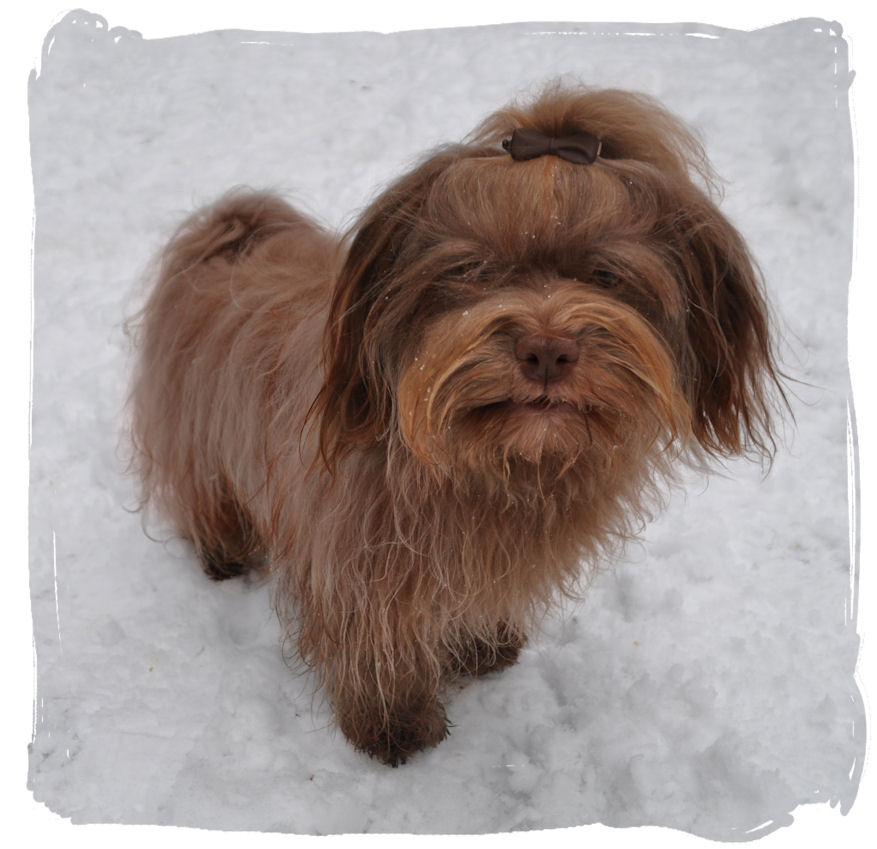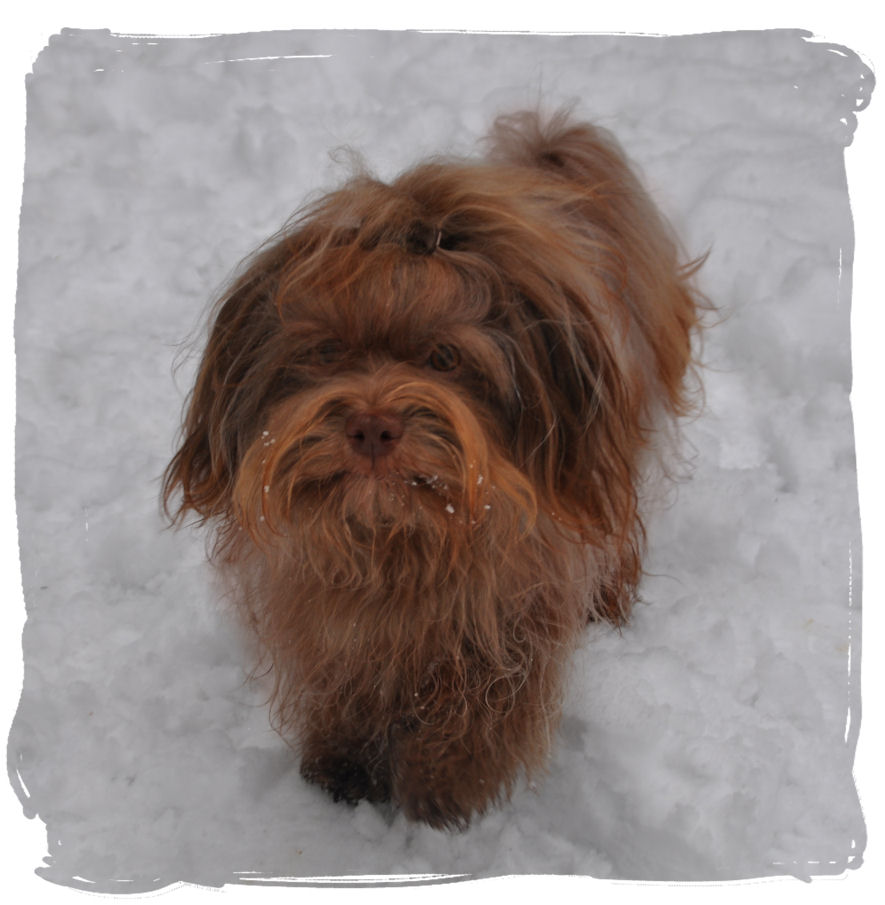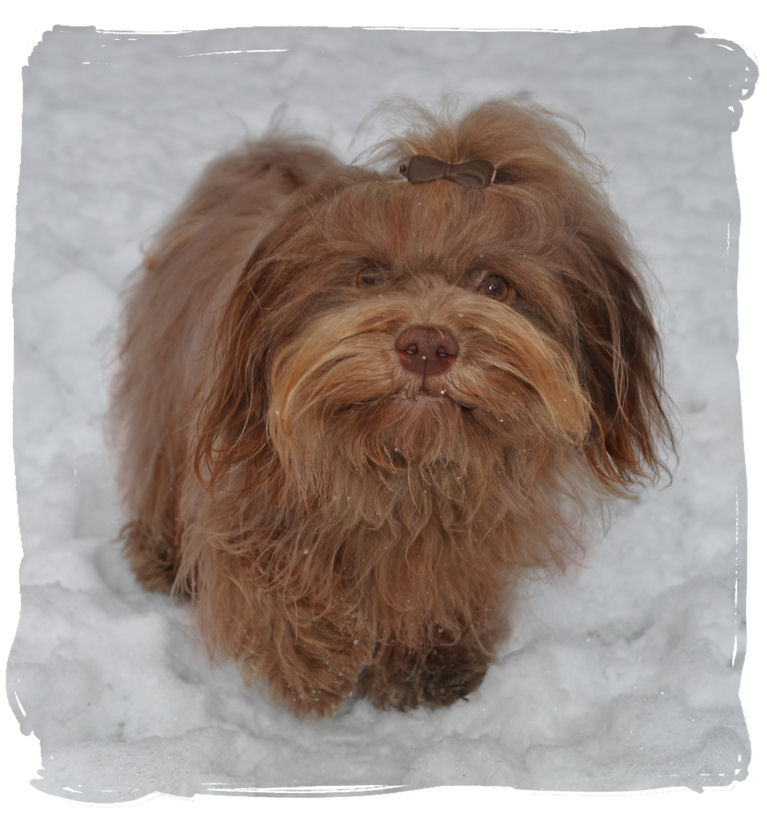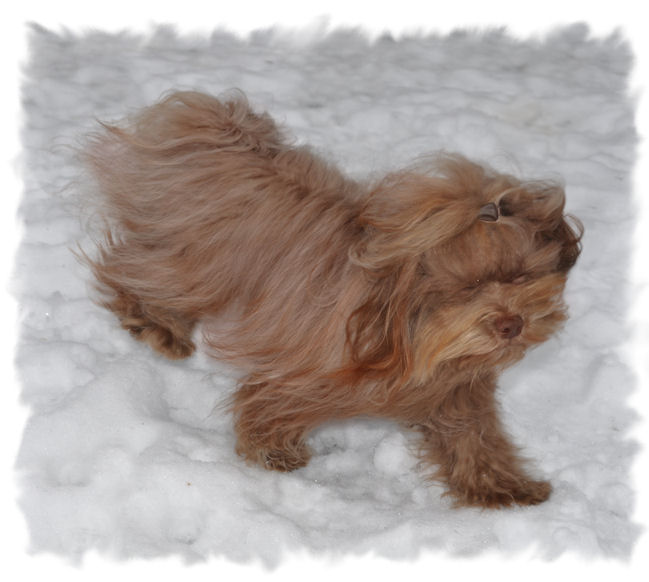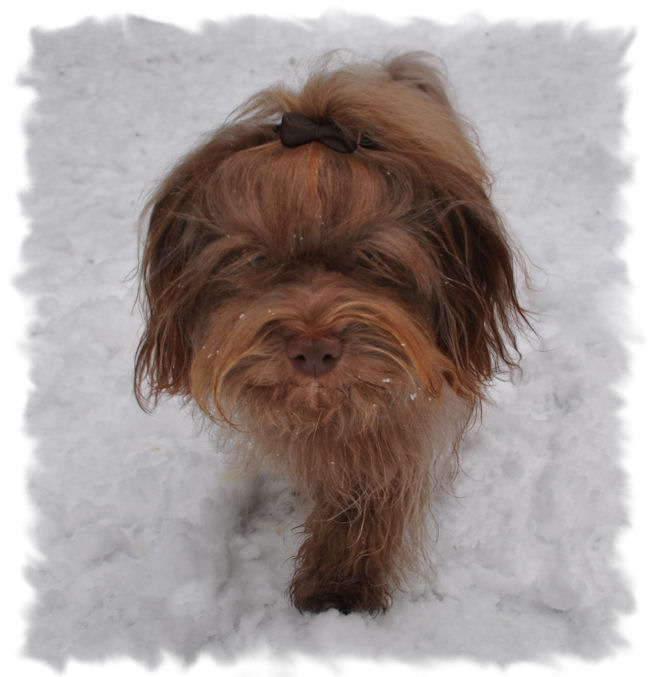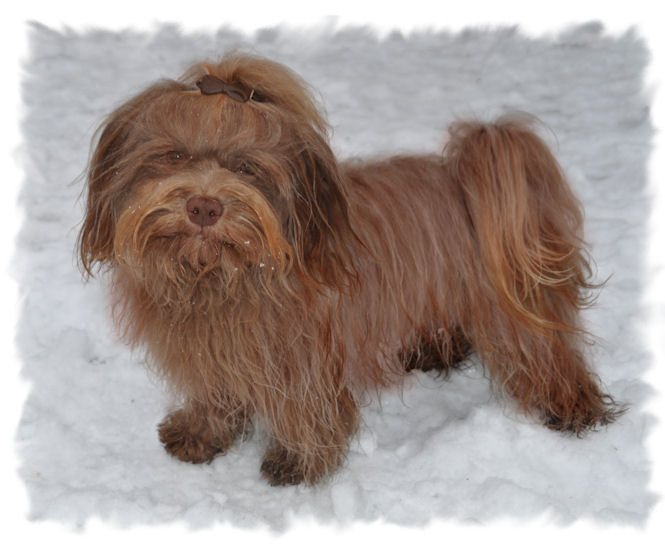 1 year and 3 months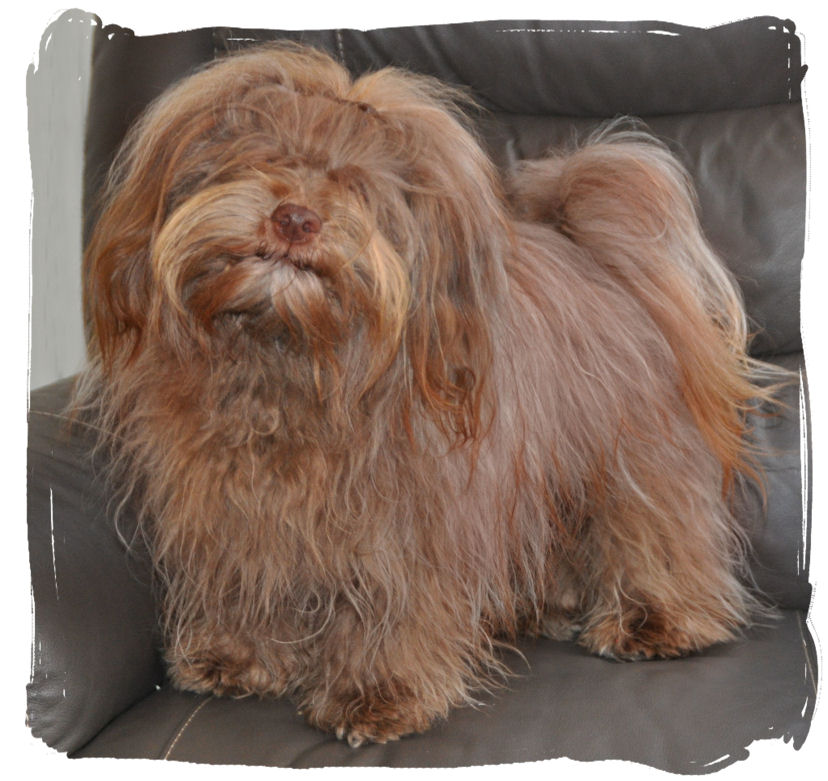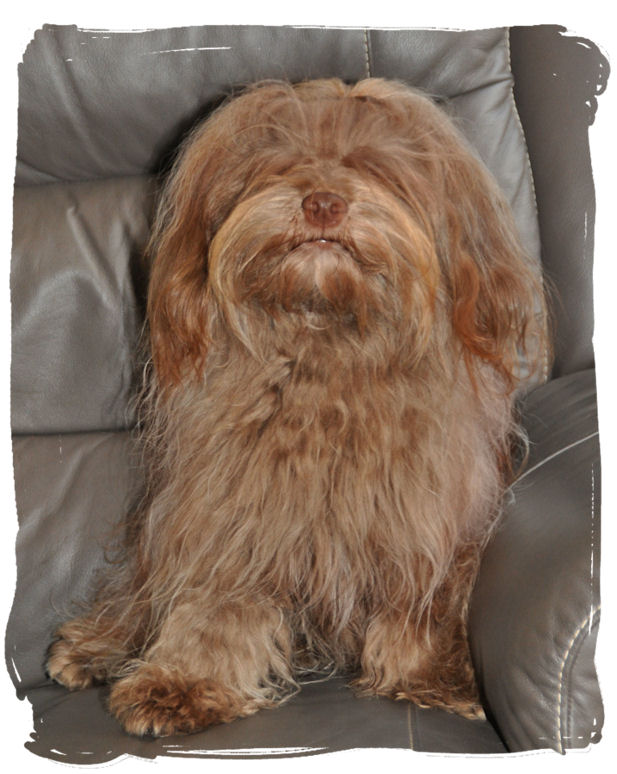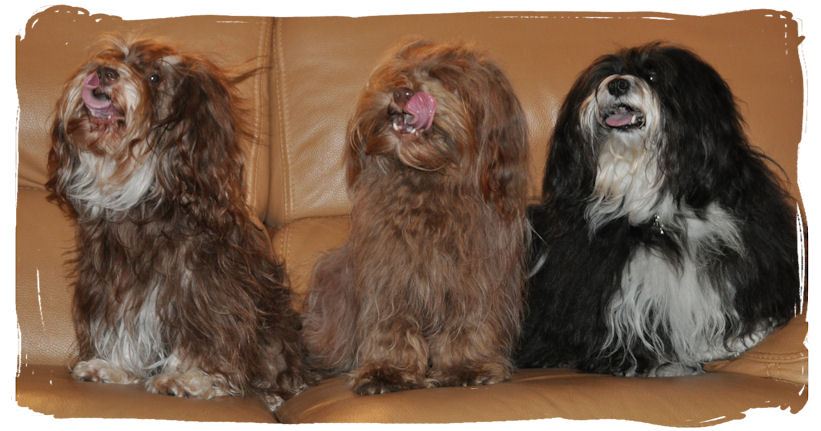 mommy Havana son Iliano daddy Kenzie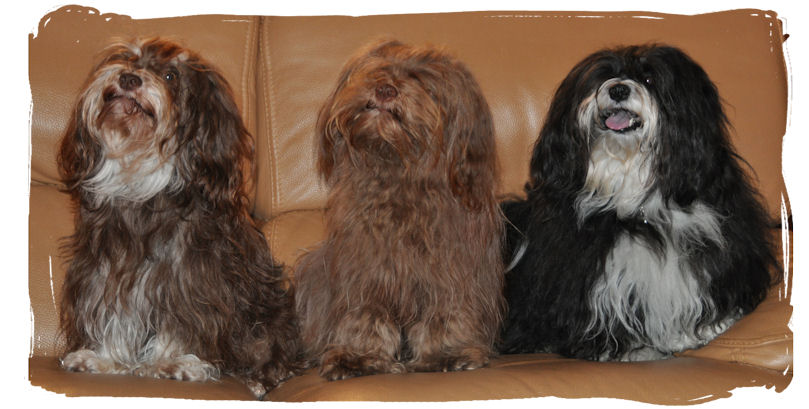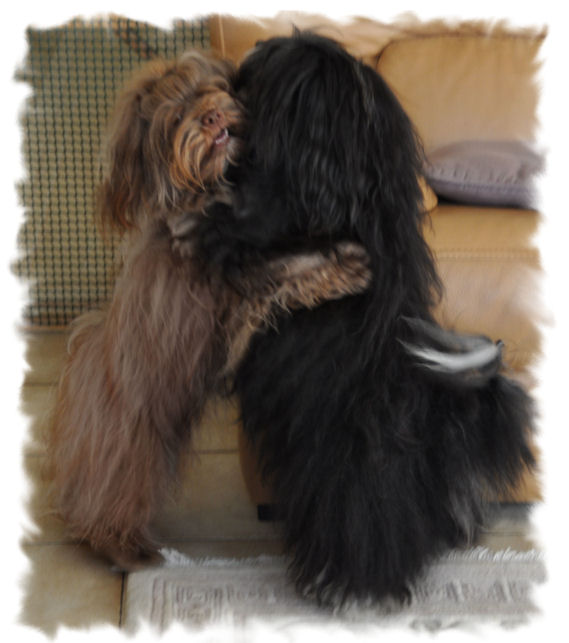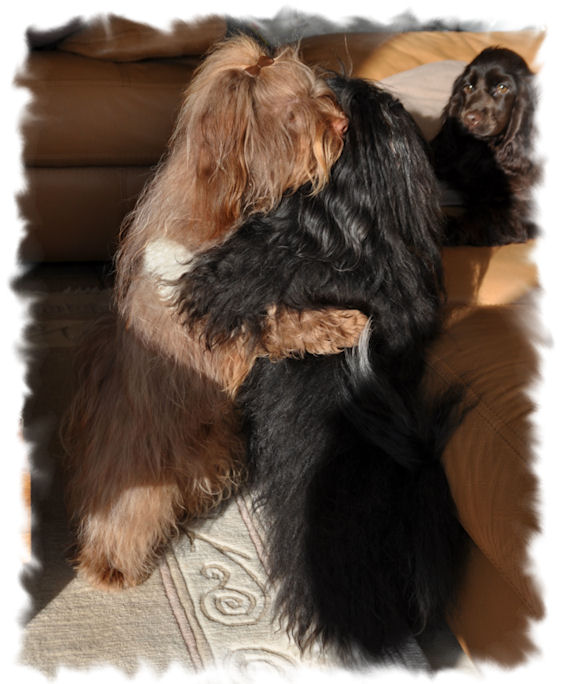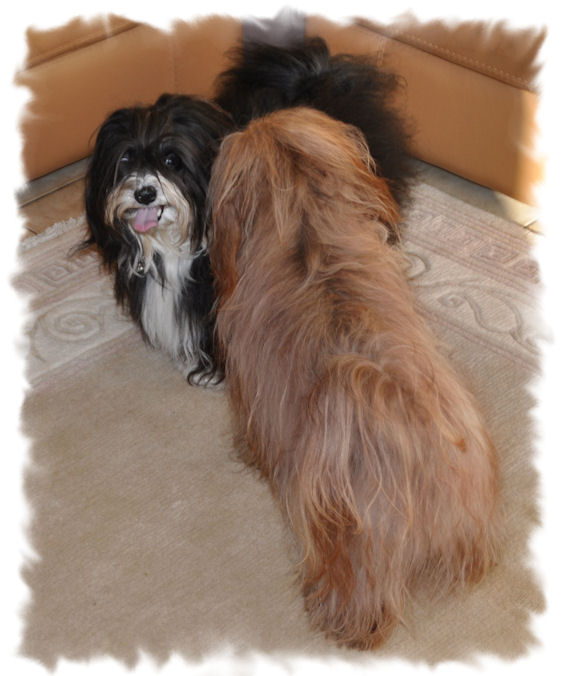 1 year and 6 months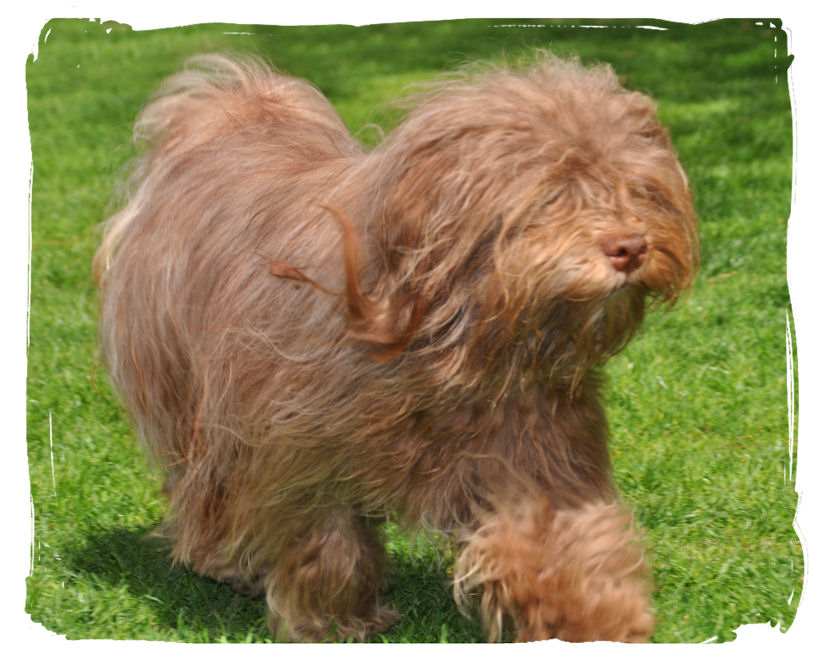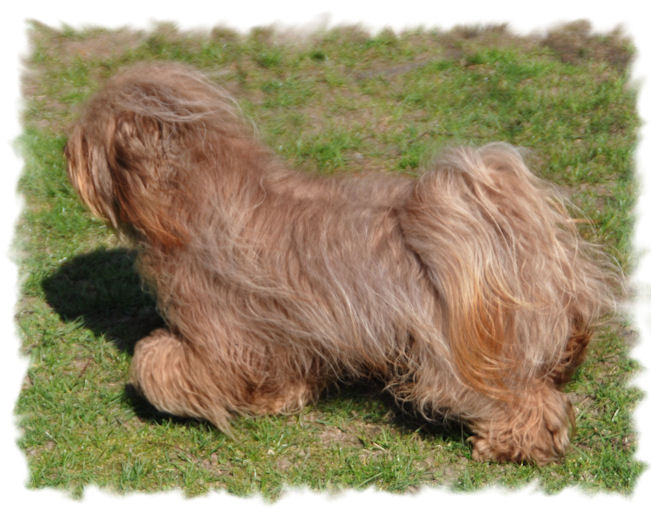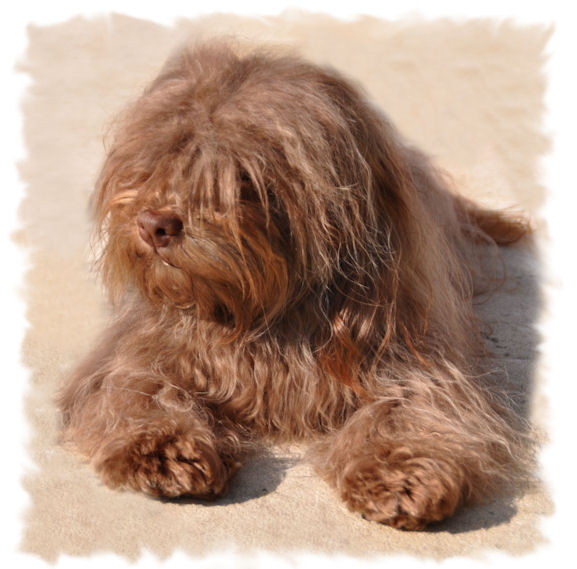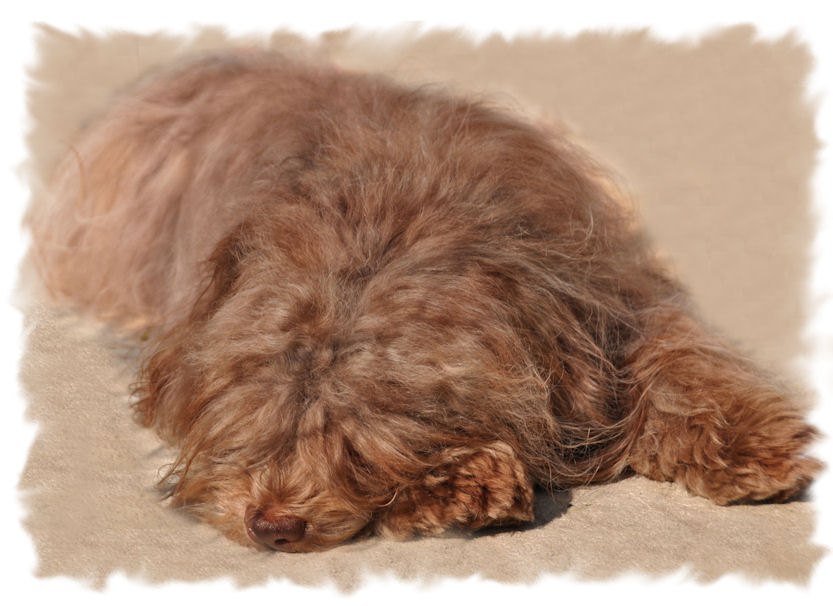 1 year and 8 months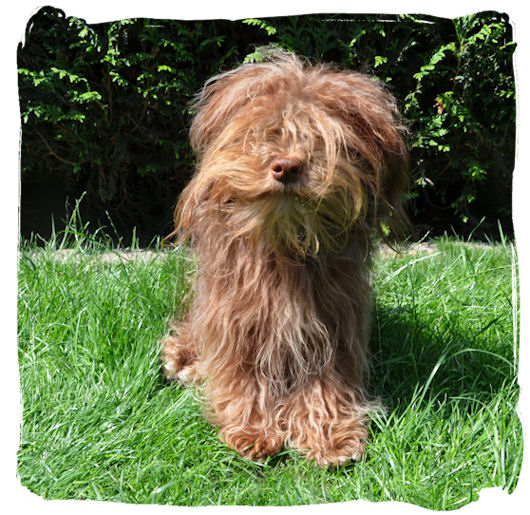 Just out of bed look