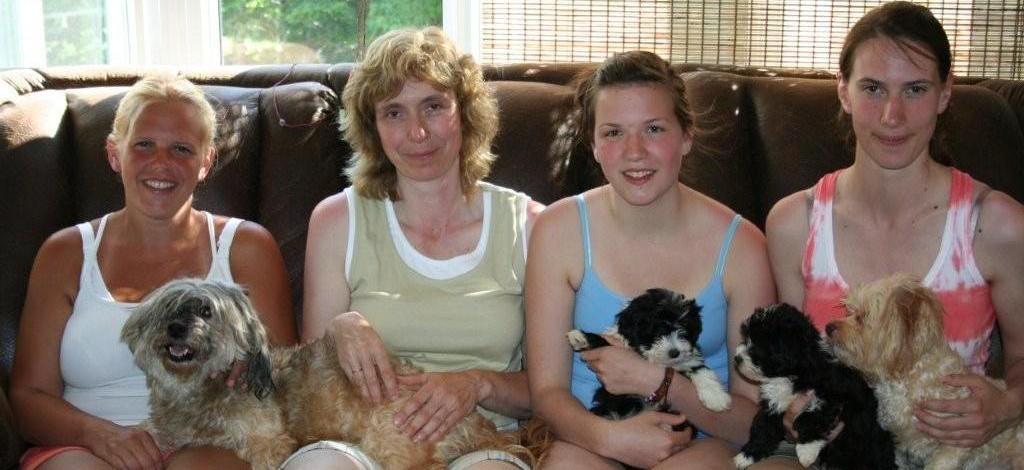 This summer we (Linda, Kristine, Laura) went during our holidays to Canada in the region New Brunswick where we've met the breeder of our MystykalSky's Chocolate Havana (or Havana) & MystykalSky's Chocolate Mistica (or Mistica), Nathalie Savoie-Tremblay of MystykalSky's Havanese.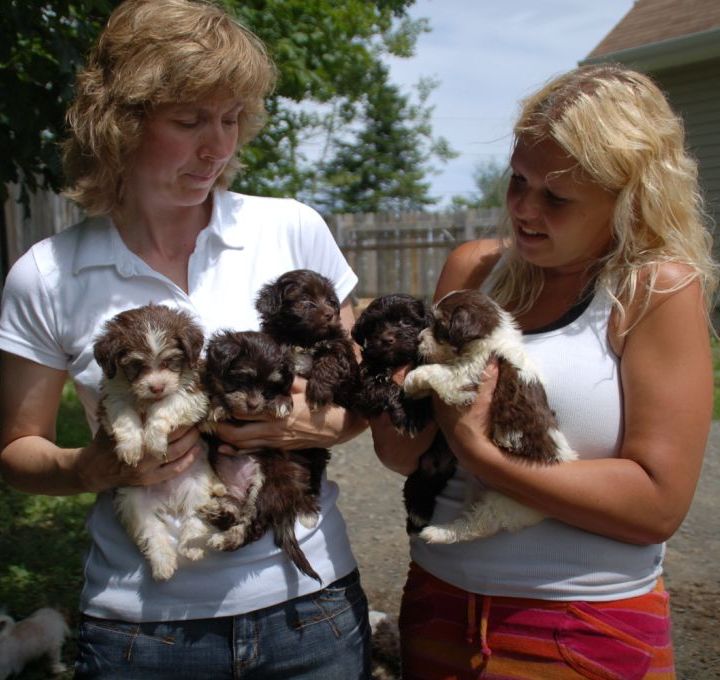 Sunday July 12 we've landed in Moncton (in the region New Brunswick) and we went further southwards by car. We've stayed that night in a motel in Saint John. The next day we drove to the southern islands Deer Island and Campobello Island that belong to The Fundy Iles. We've passed some hours in the beautiful port town Saint Andrews. In the late afternoon we drove in the direction of Campbellton in the north of New Brunswick. At midnight we arrived in our cottage. The next week we've explored more of the region. In the eastern direction we went to Bathurst and Caraquet (Acadian villages). In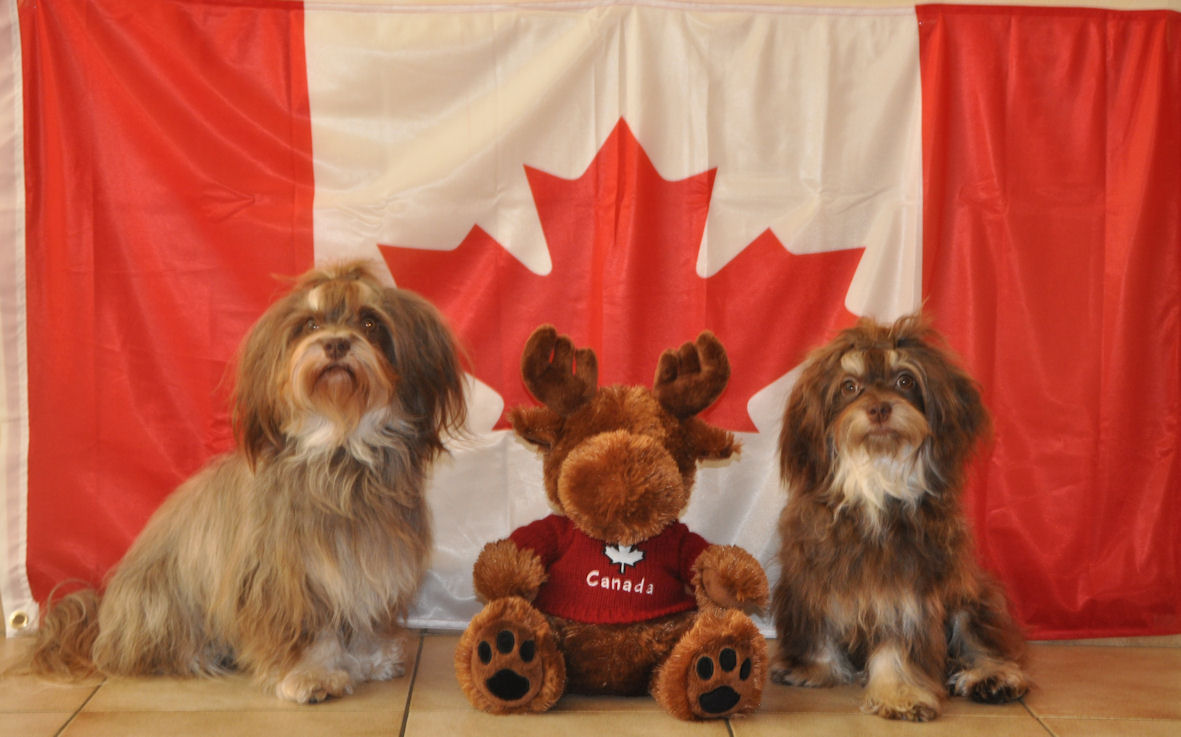 the northern direction we've crossed the bridge and we've visited the region Québec, the part Gaspésie where we've visited the towns Percé and Gaspé. Near this last town you can find the National Park of Canada Forillon where we went « whale watching », an unforgettable experience. In the western direction we've crossed the border to the U.S.A. and we've visited some towns in the region Maine. We've also made some nice walks. And of course we've visited Nathalie and her family a couple of times. It was also very nice to meet the relatives of our Havana and Mistica and the other dogs. Fantastic! They are all very sweet dogs.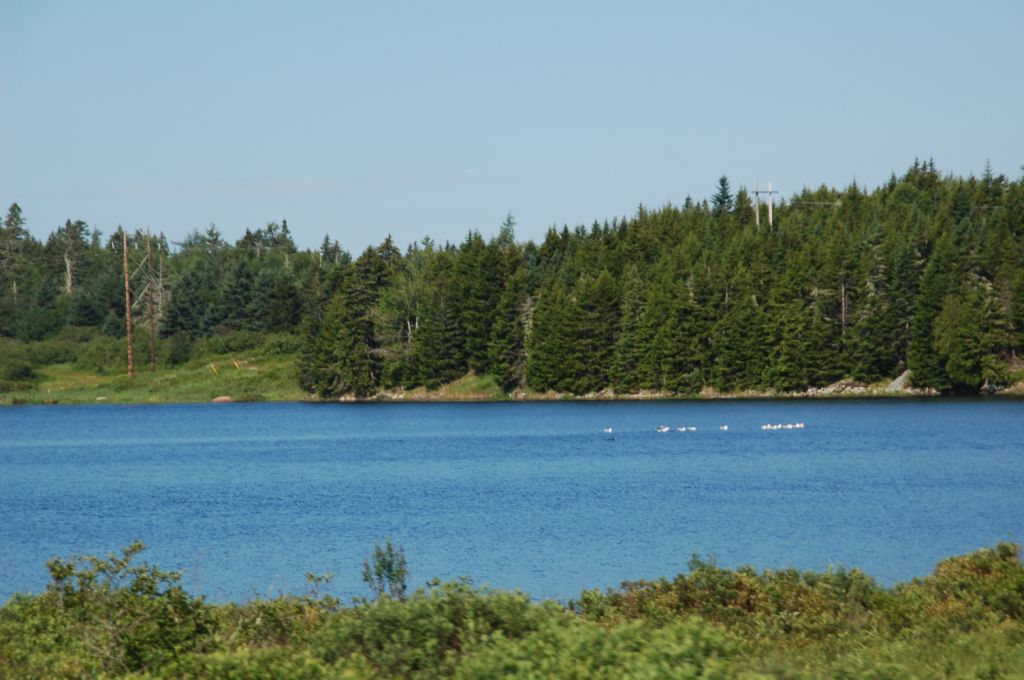 It was an adventurous journey « by land, at sea and in the air ». The people in the region where we stayed are very friendly. Canada (region NB) is a beautiful country with lots of nature and wildlife, but distances between the towns are very big. During our stay we've driven more than 3000 km.
Wednesday July 22 we left around 11 o'clock in the morning in the direction of Moncton and Thursday July 23 we arrived home around 15.15h (our time). We have fantastic memories of this wonderful journey!
We thank Nathalie and her family from the bottom of our heart for their hospitality and for the very nice time in Canada.
Click on one of the pictures to see the text with more pictures.